What is laser skin Resurfacing?
Charlotte plastic surgeon, Dr. Vincent Voci, has used laser skin resurfacing since 1994 to treat fine lines, wrinkles and skin blemishes through precise laser technology that removes skin layer by layer to reveal fresh, new skin. At our plastic surgery center, we offer ablative laser skin resurfacing, which is performed under general anesthesia. During treatment, the top layer of skin is targeted, allowing it to be stripped awa, which results in a smoother, more even-toned complexion. In this process, collagen is stimulated, which increases the elasticity of the skin. Dr. Voci suggests the best candidates for this treatment are those with fair complexions and non-sensitive skin. To maximize results, a patient must avoid excessive sun exposure following treatment.
Laser Skin Resurfacing Reviews
"I have had a range of procedures with Dr. Voci over a period of 9 years (breast reduction, face lift, laser resurfacing), and I see him on a regular basis for botx and facial fillers. I have always been exceptionally pleased with the results. Dr. V is passionate about what he does, really cares about his patients, and consistently delivers superior results. I would not hesitate to recommend him to others. I have found his staff to be consistently caring, knowledgeable, and helpful. One of the things I have always appreciated about Dr. V. is his commitment to telling the truth (about what is and is not possible) and his refusal to over-correct. I trust him implicitly."
- Google User /
Google /
Aug 05, 2010
"I've been a very satisfied client for over 9 years and have had a breast reduction, face lift, and laser resurfacing. I continue to see Dr. V regularly for botox and facial fillers. Dr. V is very passionate about what he does, absolutely?"
- V.S. /
Citysearch /
Oct 18, 2009
"I have been a very satisfied patient for over 10 years and have had several procedures including face lift, blepharoplasty, laser resurfacing, liposuction, botox, and various other fillers. I have had only the greatest results. Now I?"
- M. /
Citysearch /
Oct 18, 2009
"Top notch , professional and personal Enjoy frequenting for all of my skin care needs ❤️"
- C.M. /
Facebook /
Feb 28, 2019
"Top notch , professional and personal Enjoy frequenting for all of my skin care needs"
- C.M. /
Facebook /
Feb 28, 2019
Previous
Next
How does laser skin resurfacing work?
Laser skin resurfacing removes the outer layer of skin and heats the underlying layer to stimulate growth of new collagen fibers. Ablative resurfacing is also referred to as vaporization, as it essentially eliminates the top layer of damaged skin. This is the most aggressive laser skin resurfacing approach, but unlike chemical peels, dermabrasion, and non-ablative resurfacing, it offers the most effective, optimal results. The duration of the procedure may take up to several hours to complete and the patient is put under general anesthesia so that there is no pain or discomfort during treatment.
What can I Expect after laser skin resurfacing?
During an ablative laser skin resurfacing procedure, an intense beam of laser light energy is directed at the skin, removing the outer thin layers. Once the patient comes out of general anesthesia, they are monitored before being released from our surgery center. This procedure causes an open wound to occur on the affected areas of skin. We will apply dressing wounds to these areas, which should be worn for approximately 3-5 days. These wounds, which can cause discomfort, will generally last about a full week. The patient can then expect redness, peeling, and crusting to occur. Once the top layer of skin has been fully eliminated, the remaining skin will appear fresh, new, and flawless. While the ablative approach is more aggressive and does require recovery downtime, the results are dramatic. In addition, this procedure stimulates the growth of collagen, which helps tighten underlying skin for continued improvement.
Once a full recovery has been acheived, Dr. Voci will advise the patient accordingly on how to properly treat his or her new skin. We will provide ointment and recommend a higher grade moisturizer to keep the new skin moisturized and protected from everyday elements. It is crucial that sun exposure is avoided at all times. We will also suggest a specific type of sun protection/SPF for our patients so that the skin remains pure and beautiful year-round.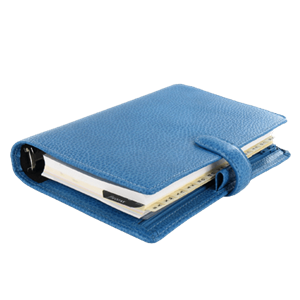 Plan Your Procedure
Average Procedure Time

2 Hours

Procedure Recovery Location

Out-Patient
Contact Us
Laser Skin Resurfacing FAQs
This procedure was created to improve the appearance of the skin. However, an inexperienced individual can damage the skin unintentionally. It is important to find a laser skin resurfacing professional who understands how the various laser technologies interact with different skin types. If done correctly, the results can be effective and long-lasting.
While laser skin resurfacing does not stop the aging process, the results can still be long-lasting. As patients continue to age, they may consider additional treatments.
Ablative or Non-Ablative?
While one is not better than the other, they have varying degrees of intensity and recovery. Both techniques provide nice results. During your initial consultation, we will discuss which is best for you. Factors include the patient's aesthetic goals, skin type and how much downtime can be tolerated.
Related Procedures