Chin augmentation is a cosmetic surgery that involves placing an implant into the chin to create a stronger, more prominent jaw line and profile to create a more balanced, proportioned look. Charlotte plastic surgeon, Dr. Vincent Voci, will carefully make incisions inside of the mouth to install the implant. He will work with patients to determine the most appropriate shape and size to complement the patient's natural features. In some cases, Dr. Voci will recommend chin augmentation with rhinoplasty to achieve full facial harmony for the best results possible.
Reviews
"I love going to the Voci Center...I am always active in the community, on television, on stage, on runways, and social elite gatherings and I know that I will be looking my best because of Voci Center. It is just like buying an outfit to go out ..you must have shoes, dress, hair, make up, voci center complete and then you are ready."
- R.M. /
Facebook /
May 11, 2015
"Dr Vincent Voci is the BEST Plastic Surgeon in Charlotte!! He is WONDERFUL at what he does...and is super honest. I love his personality and he cares about his patients."
- J.D. /
Google /
Jan 30, 2020
"Dr. Voci, is a wonderful board-certified cosmetic surgeon. In September 2018, I had a full facelift wow 🤩! Beautiful, Hours Dr. V, stood perfecting my face, just like a canvas being perfected by the beauty of a surreal life painting. But you have to take care of your beauty by maintaining sunblock 🧴, facials, and my favorite botox. I had a procedure January 10th, 2020, sometimes scar-tissue has to be removed. Dr. Voci, fixed my right earlobe 👂🏼to match my left side. Ta-Da! Perfect and painless now! "Hats 🎩 Off To Dr. Voci 🥳"!"
- P.M. /
Facebook /
Jan 11, 2020
"Dr. Voci is so attentive and caring. He has such an eye for what looks best, and such attention to detail. You want a perfectionist in a plastic surgeon, and he is one. Beautiful facility, wonderful staff, and incredible results!"
- C.G. /
Google /
Aug 07, 2019
"VOCI is the best period. He totally explained exactly what is going on. What to expect and the exact results. I've been going to him one off for a few years just for a few things but I trust him to do anything period. His nurse Sally who retired did my eyeliner and brows. They were beautiful.  He is fair priced and died beautiful work. Expect the best from Dr. Voci."
- K.F. /
Yelp /
May 20, 2019
Previous
Next
A common technique for this procedure uses a silicone implant that is moved through an incision made under the chin. The implant is then placed directly over the bone along the lower jaw. A pocket might be constructed to hold it, which may involve shaving the jawbone to help fit the implant in place. Surgical sutures will be used to attach the implant to the chin bone. In some cases, the incision will be made on the inside of the mouth. Immediately after surgery, medical tape or a compression dressing will be applied to help protect the implant while the jaw recovers.

Chin augmentation is an outpatient procedure that is performed under general anesthesia at an accredited surgical facility. The entire surgery typically takes about an hour to complete, but it could take longer depending on the technique used. Recovery from this surgery usually takes about 4-6 weeks. During this time, the swelling, discomfort and numbness that occurs in the chin and lower lip will gradually improve. Most patients are pleased with their results and feel that they have a stronger, more defined profile because of the surgery.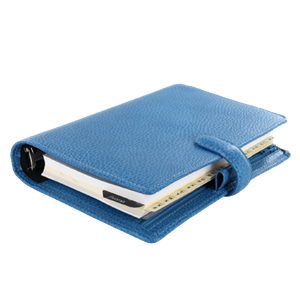 What About a Double Chin?
Chin implants are designed to offer patients a sharper, stronger look to their jaw line. Those who have a "double chin" may be better candidates for a liposuction procedure where the fat within the chin and neck is removed. Sometimes this technique alone can create a new profile and look without needing to have an implant procedure.
It will be very normal to feel numbness and a change in skin sensation following chin augmentation surgery. As the implant gets used to its new habitat, nearby tissue and jaw line structures will also get used to having it there. Several weeks after surgery, this heightened sensation will begin to subside and, over time, normal sensitivity will gradually reappear. It may take up to a full year for patients to regain full sensitivity.
Scarring is very minimal with chin augmentation surgery because the incision is placed either on the inside of the mouth, where it is completely hidden, or it is made under the chin. Even the incision done under the chin will be mostly concealed or hard to see during social situations.
In addition to chin augmentation with implants, some individuals may be suitable candidates for genioplasty. This is a procedure that reshapes the chin by surgically repositioning the chin bone. This procedure is more complex than implants alone and is sometimes considered a reconstructive surgery. In some cases, genioplasty will be done in combination with neck liposuction and chin implants.
Related Procedures