Over the years, skin can appear droopy but can be improved by a facelift, which removes facial fat and skin, repositions fat to deficient areas, followed by tightening underlying tissues and muscles and re-sculpting the skin. Charlotte plastic surgeon, Dr. Vincent Voci, has performed countless facelifts on patients of all ages. In the 40s, signs of aging begin to appear, so this is the best time to get a facelift. Patients in their 60s can still achieve exceptional results with a facelift to erase several years from their appearance. Dr. Voci works with patients to develop a custom treatment.
Facelift Reviews
"It's always great to see Dr. Voci, even when he's sick 😷. Always kind words and with a smile. I had a facelift September, 2018 wow 🤩! Gorgeous, is the best word. We done Botox, my favorite ❤️! I look forward seeing Dr. Voci, soon. My prayers surround 🙌🏼🙏🏼 everyone. Pamela"
- P.M. /
Facebook /
Dec 18, 2019
"Dr. Voci, is a wonderful board-certified cosmetic surgeon. In September 2018, I had a full facelift wow 🤩! Beautiful, Hours Dr. V, stood perfecting my face, just like a canvas being perfected by the beauty of a surreal life painting. But you have to take care of your beauty by maintaining sunblock 🧴, facials, and my favorite botox. I had a procedure January 10th, 2020, sometimes scar-tissue has to be removed. Dr. Voci, fixed my right earlobe 👂🏼to match my left side. Ta-Da! Perfect and painless now! "Hats 🎩 Off To Dr. Voci 🥳"!"
- P.M. /
Facebook /
Jan 11, 2020
"Three Generation Family Patients Exclusively Use Dr. Voci - When a family (3 generations) exclusively use Dr. Voci for 25+ years that speaks volumes of this doctor's skill, knowledge and artistry. From his precision with injectables, surgical skills for facelifts, breast lifts and augmentation, rhinoplasty, lipo & lasers results in an achievement of your best and natural looking results. Dr. Voci and his staff are friendly, compassionate, knowledgeable and explains procedures in detail and answer all of your questions. Dr. Voci is top notch and only plastic surgeon this family trusts and uses."
- W. /
RealSelf /
Jan 10, 2020
"Dr. Voci is an extremely intelligent & skilled, caring plastic surgeon. He is very attentive to all concerns and gives you detailed answers to any and all questions you have. He loves what he does and has won 3 awards in the past year or so. His years of experience are very impressive. His staff is extremely helpful and nice. I'm so happy Dr. Voci did my procedure. He did an excellent job and I am planning another procedure in the near future."
- J.J. /
Google /
Nov 18, 2022
"I am beyond pleased with my dysport I received from Dr. Voci. I am in the industry and have had numerous injectors. I must say, Dr. Voci by far is my go to from here out with anything. Impeccable service, beautiful location and they will make you feel as though you are their only concern..I highly recommend"
- A.H. /
Google /
Oct 22, 2020
Previous
Next
There are various techniques used today to perform a facelift. Facial anatomy, skin laxity and the overall aesthetic goal of the patient will determine the best approach. Each procedure will be unique to the patient and will vary based on the type and location of the incision, the number of tissue layers affected, the plane of elevation and the level of invasiveness.
The skin only facelift has been in practice since the early 1900s. Known as a cutaneous facelift, this technique is less invasive because it addresses the skin only. The result of this surgery is a bit subtler than some of the newer muscle tightening procedures. However, it also offers a lower risk and recovery period for the patient.
Traditional Facelift (SMAS)
This SMAS facelift is considered the gold standard. This surgery, while more complicated, produces results that are more dramatic and longer lasting. The technique involves manipulating a group of muscles beneath the skin known as the superficial musculo-aponeurotic system (SMAS). This section of muscle controls facial expression. An incision is made along the hairline from the temple to just behind the earlobe. The skin is then separated and lifted. The underlying muscles and tissue are tightened and secured so they maintain their new position.
The deep plane lift goes a step further than the traditional approach. It is better suited for those with severe sagging and drooping — usually reserved for older patients. In addition to the SMAS layer being adjusted, a deeper section, known as the deep plane, is also treated. While this procedure offers certain advantages over a traditional facelift, surgeons must be skilled and act with caution so facial nerves are not damaged during the surgical process.
A mini facelift is geared towards patients who want some of the benefits of a facelift, while at the same time minimizing the cost and invasive nature of the surgery. Some procedures that are considered "mini" include the "Quicklift" or "Lifestyle Lift". Patients who wish to maximize the outcome of their surgery, resulting in the most dramatic results, will most likely need to turn to having a full facelift in order to meet these aesthetic goals.

All facelift procedures are performed under general anesthesia at an accredited surgical facility. The length of the surgery will vary, but it generally takes between 3-4 hours. This surgery is considered an outpatient procedure. However, some patients may be required to stay overnight in the hospital. After surgery, patients will be bruised and swollen and the face and neck will feel tight. This will gradually improve within a few days. It is common for patients to feel anxious about how their face will appear. Patients need to understand it can take several full months for the final results to appear.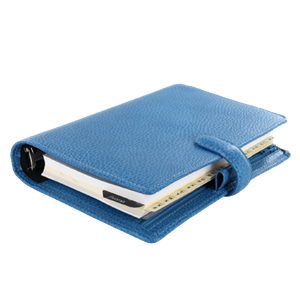 BOTOX®, injectable fillers, microdermabrasion and chemical peels are examples of some non-surgical procedures that can assist in smoothing out wrinkles, improving fine lines and adding facial volume. These procedures also help to even out skin tone. However, these are treatments that will only affect the skin's surface. Patients with loose skin, drooping jowls or a sagging neck will need to consider surgery if they want these features improved.
In the days immediately following facelift surgery, patients will feel tight and pulled. These are some short-term effects, but they will subside. It's important to find a reputable surgeon skilled in facial surgery. Surgeons who know what they are doing will make every effort to work within the confines of the patient's bone, skin and muscle structures so a younger, more natural look can result.
Facelift surgery does require a long incision. However, in almost all cases, these scars are well hidden as they fall just along the hairline and around the ears in the natural folds of the scalp. In most cases, the scars should be barely visible to the naked eye.
The common age range for patients who undergo a facelift is between 50-70. It is safe to say most patients will look 5-10 years younger following a facelift procedure. Younger patients (40-50 years old) generally have stronger skin elasticity so their results may last longer than those of someone older. However, older patients may have results that appear more dramatic and, for them, this can be very worthwhile. Patients should think of a facelift as a process to turn back the aging clock. You will still age, but you will appear a few years younger.
Related Procedures