Face and neck liposuction involves removing excessive fat from the face, neck ,and/or chin area to achieve a more youthful, slimmer and more contoured look and profile. Since the face and neck are smaller areas, Charlotte plastic surgeon, Dr. Vincent Voci, will use his highly successful "Liposculpture" procedure. The refined technique is great at targeting and reshaping smaller areas through a series of tiny incisions. Dr. Voci's Liposculpture is safer and more effective, plus recovery is much quicker and pain is minimal. Patients often report dramatic results that exceeded their expectations.
Reviews
"I love going to the Voci Center...I am always active in the community, on television, on stage, on runways, and social elite gatherings and I know that I will be looking my best because of Voci Center. It is just like buying an outfit to go out ..you must have shoes, dress, hair, make up, voci center complete and then you are ready."
- R.M. /
Facebook /
May 11, 2015
"Dr Vincent Voci is the BEST Plastic Surgeon in Charlotte!! He is WONDERFUL at what he does...and is super honest. I love his personality and he cares about his patients."
- J.D. /
Google /
Jan 30, 2020
"Dr. Voci, is a wonderful board-certified cosmetic surgeon. In September 2018, I had a full facelift wow 🤩! Beautiful, Hours Dr. V, stood perfecting my face, just like a canvas being perfected by the beauty of a surreal life painting. But you have to take care of your beauty by maintaining sunblock 🧴, facials, and my favorite botox. I had a procedure January 10th, 2020, sometimes scar-tissue has to be removed. Dr. Voci, fixed my right earlobe 👂🏼to match my left side. Ta-Da! Perfect and painless now! "Hats 🎩 Off To Dr. Voci 🥳"!"
- P.M. /
Facebook /
Jan 11, 2020
"Dr. Voci is so attentive and caring. He has such an eye for what looks best, and such attention to detail. You want a perfectionist in a plastic surgeon, and he is one. Beautiful facility, wonderful staff, and incredible results!"
- C.G. /
Google /
Aug 07, 2019
"VOCI is the best period. He totally explained exactly what is going on. What to expect and the exact results. I've been going to him one off for a few years just for a few things but I trust him to do anything period. His nurse Sally who retired did my eyeliner and brows. They were beautiful.  He is fair priced and died beautiful work. Expect the best from Dr. Voci."
- K.F. /
Yelp /
May 20, 2019
Previous
Next
During liposuction, a small incision will be made in the side of the face or just below the chin and excess fat will be removed from the area through a cannula. Most surgeons prefer to use the tumescent ("superwet") liposuction technique. During this approach, a liquid made up of saline, a numbing agent and a substance that controls bleeding will be injected. This procedure may be a stand-alone procedure but, in most cases, it used in unison with a facelift and/or neck lift.
All face and neck liposuction procedures are performed in an accredited surgical facility under general anesthesia. Following surgery, patients will wear a compression garment to control swelling. Patients who have a combined surgery of face and/or neck liposuction plus a lift will have a longer recovery period. During the first follow-up visit, when all bandages are removed, patients will be able to see the results immediately.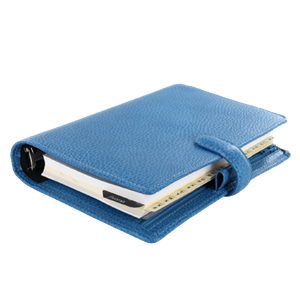 Scarring with liposuction is very minimal. The incisions will range from keyhole punch marks to very small lines and usually are not an issue with this procedure.
What About Small Amt. of Fat?
Liposuction removes both small and large amounts of fat. Patients that have a small, yet distinct bulge residing on an area of the face or just under the chin will benefit greatly from this procedure. The removal of this fatty bulge should be fairly straightforward.
The fat cells removed during liposuction do not come back. However, patients that gain weight after surgery are at risk of regaining fat because the remaining cells left behind can expand and become larger. Patients that adhere to a healthy diet and exercise program will continue to see results years after their surgery.
Related Procedures