Blepharoplasty (eyelid surgery) is an effective way to achieve more alert, refreshed eyes by having excessive fat, skin and tissue removed from the upper eyelids and/or removing fat only from the lower lid. Charlotte plastic surgeon, Dr. Vincent Voci, will use a transconjunctival approach when only removing fat from the lower eyelid. As a result, there's no outside incision and no visible scar. When there's work on the upper eyelid, the incision is usually made in the crease to minimize scarring. While the upper and lower lids can be treated separately, they are usually done at the same time.
Eyelid Lift - Blepharoplasty Reviews
"I have been a very satisfied patient for over 10 years and have had several procedures including face lift, blepharoplasty, laser resurfacing, liposuction, botox, and various other fillers. I have had only the greatest results. Now I?"
- M. /
Citysearch /
Oct 18, 2009
"Thrilled!! – I have been a very satisfied patient for over 10 years and have had several procedures including face lift, blepharoplasty, laser resurfacing, liposuction, botox, and various other fillers. I have had only the greatest results. Now I look 20 years younger...thanks to Dr. Voci's skill as, not only a surgeon, but also an artist. I had no complications and virtually no pain. His consults were very informative and addressed only the things he felt were needed and practical for me.I have complete confidence in this doctor's ability and have recommended him to many friends."
- M. /
Citysearch /
Oct 18, 2009
"I've never had anything cosmetically done before. I went to Dr. Voci to try correct some slight differences in the symmetry of my face, as a result of Bell's Palsy from 2010. Dr. Voci and his staff were so friendly and caring. Dr. Voci used Dysport in my brow area and around my eyes. He used some filler in my lips to help make them more symmetrical. It's only been a day but I'm already seeing the difference! My brow area looks better and my crows feet aren't as noticeable. My lips are a little bruised from the filler (which I expected), but the shape is very natural. The swelling has already gone down and I can see that my lip shape looks very similar to the way it did when I was in high school and college. It doesn't look over done or fake. It looks so nice and natural. Due to Bell's Palsy changing my lip shape, I haven't been able to whistle since 2010. I whistled for the first time, this morning, in over 12 years! It's the little things that make me happy! 😊 Thanks Dr. Voci!!!!"
- T.W. /
Google /
Sep 01, 2022
"Dr. Voci is an extremely intelligent & skilled, caring plastic surgeon. He is very attentive to all concerns and gives you detailed answers to any and all questions you have. He loves what he does and has won 3 awards in the past year or so. His years of experience are very impressive. His staff is extremely helpful and nice. I'm so happy Dr. Voci did my procedure. He did an excellent job and I am planning another procedure in the near future."
- J.J. /
Google /
Nov 18, 2022
Previous
Next
During upper eyelid surgery, an incision is made within the natural fold of the lid and extended outward. The incision will go out as wide as possible so that additional skin folds on the outside of the upper eye can also be addressed. Once the incision is made, excess skin, tissue and, in some cases, a small portion of the orbicularis occuli muscle are removed. The incision is closed with absorbable sutures and the scar remains almost completely hidden because of where it resides in the natural crease.
During lower eyelid surgery, an incision is made along the bottom of the lash line. This allows the surgeon to remove excess fat and tissue. In patients who have puffy lower eyelids but good skin tone, an approach known as a transconjunctival blepharoplasty can be performed. This technique puts the incision inside the lower eyelid rather than outside. Patients who have dark circles under their eyes will sometimes have a deficiency of fat in these areas. Injectables can be used to help fill these soft-tissue deficiencies and can improve the appearance of these circles.
Eyelid surgery is performed under general anesthesia as an outpatient procedure in an accredited surgical facility. It generally takes up to 2 hours for both the upper and lower eyelids to be addressed. Following surgery, the area around the eyes will be bruised and swollen. Patients should apply ice packs, keep their heads elevated, and apply medicated eye ointment for a few days. Patients comment on the fact that friends and family tell them they look great, but often can't put a finger on what is different. These subtle, yet dramatic results restore a softer, more youthful appearance.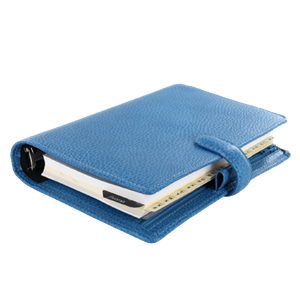 After surgery, scarring will not be visible because of where the incisions are placed. In the upper eyelid, the incision follows the natural crease of the eye. The lower eyelid incision will run just under the eyelashes or inside the eyelid. Scarring will be inconspicuous.
Eyelid surgery will reduce puffy bags and excess skin and may help contribute to some minimization of crow's feet. However, to truly treat crow's feet, one will need a different approach. BOTOX® injections and procedures such as a browlift, are better options to help eliminate crow's feet.
Irritation After Surgery?
Some patients will experience dryness and minimal irritation following surgery. If these occur, we can recommend ointments and eye drops to assist during the healing phase. Patients should protect their eyes against wind and sun irritation for the first several months by wearing dark sunglasses.
If anything, eyelid surgery actually helps improve the vision for many patients. Not only does it restore a fresh, younger look from a cosmetic standpoint, it eliminates the excess skin that may have been impairing vision. It is important to select a skilled surgeon who has expertise with eyelid surgery. We take great care during this surgery so that the eyes themselves are left untouched and unharmed.
Related Procedures