Rhinoplasty, or a nose job, can significantly alter the appearance by repairing a nose that's been considered too large, too wide or crooked, among other things, by manipulating the nose's bone and cartilage. With rhinoplasty surgery, Charlotte plastic surgeon, Dr. Vincent Voci, is able to raise or lower the bridge of the nose, remove unsightly humps, narrow wide nostrils, change the tip and even alter the angle between the nose and the upper lip. Even though rhinoplasty is most often connected to cosmetic purposes, the surgery can also help with medical issues such as difficulty breathing.
Rhinoplasty Reviews
"Excellent Surgeon - I went to Dr. Voci because he was highlyrecommended from a friend who had a face lift and looked great. I was very pleased that he took the time to listen to all my concerns and was honestabout what he could achieve for my nose.He did extensive work to my nose and made it look beautiful. You would neverknow I had a nose job, it looks like I was born with this nose. I would highlyrecommend Dr Voci if you need any work done. The caring he and his staff showedto me was wonderful durning this journey."
- Anonymous /
Vitals /
Jun 27, 2012
"Three Generation Family Patients Exclusively Use Dr. Voci - When a family (3 generations) exclusively use Dr. Voci for 25+ years that speaks volumes of this doctor's skill, knowledge and artistry. From his precision with injectables, surgical skills for facelifts, breast lifts and augmentation, rhinoplasty, lipo & lasers results in an achievement of your best and natural looking results. Dr. Voci and his staff are friendly, compassionate, knowledgeable and explains procedures in detail and answer all of your questions. Dr. Voci is top notch and only plastic surgeon this family trusts and uses."
- W. /
RealSelf /
Jan 10, 2020
"Dr. Voci and his team have been marvelous through the entire process. My rhino journey has been flawless thanks to the comfort and care the Dr. and his team provided from day 1. He is responsive (even personally emailed me as soon as I requested a consultation and worked with my schedule the entire process). He is personable and probably one of the most humble individuals I have met in my life. His staff from the nurse to the anesthesiologist are all extremely kind and respectful and treat their patients like family. Dr. Voci is one of the best in his field and is highly knowledgeable with a unique aesthetic eye. He truly cares about his patients and expresses his passion for his work. The Voci Center is one of the best, most affordable, and classiest cosmetic centers in all of Charlotte. If you're thinking of any of the services he offers especially rhino, Dr. Voci is the surgeon and physician for you. I appreciate everything you've done and continue to do for me Dr. Voci and team. You have changed my life"
- N. /
Google /
Nov 01, 2020
"*I apologize in advance for the novel but I want to share how great my whole experience with Dr. Voci was because it really was life changing* I had two previous rhinoplasty's in the past (the second was to fix my nose because I unfortunately broke it soon after the first procedure which was horrible). The second procedure to "fix" it really didn't do much and I was still left with an uneven nose and protruding bone. Additionally, over time, I've been having a harder and harder time breathing out of my left nostril. Because this was the THIRD time I would be having surgery, I wanted to be absolutely certain that I found the right person (hence me putting it off for close to a decade). I had recently moved to Charlotte from LA where I had spoken to a handful of "celebrity" surgeons who quoted me insane prices and left me feeling uneasy with what they wanted to do to my nose. When I got to Charlotte I started to do some research and by the grace of God found Dr. Voci. After having gone to a few previous consultations in Charlotte and leaving fairly unhappy with what they wanted to do to my nose, to Dr. Voci was a breathe of fresh air. Not only does he immediately make you feel unbelievably welcome, appreciated and heard, but he really takes the time to listen to what you're thinking, and what your goals and expectations are and how he can meet them. He's INCREDIBLY honest and was very upfront with me about the risk factors since this was my third procedure, but he also assured me he could help me get what I wanted. After speaking with him for close to two hours I immediately put a deposit down because I knew he was the right one. And I am SO happy I did. My tape was just removed and I was so happy I started crying. Dr. Voci, THANK YOU! And thank you to all the staff at your facility who are so kind and comforting. I know I still have swelling, but I'm already so happy with what I can see. Please go see Dr. Voci, you will not be disappointed. Pics below for reference (left is before, right is immediately after tape was taken off)"
- M.M. /
Google /
Sep 29, 2021
Previous
Next
Many surgeons prefer the open rhinoplasty approach during nose surgery because they can gain a better view and better access to the inside of the nose. The incision using this approach is made on the skin between the nostrils or under the nose near the nostrils. Once the incision is made, the skin is moved back to allow access to the internal structures. The incision lines, which heal nicely leaving scars barely visible, are fairly small and usually measure between 2-3 mm.
The closed rhinoplasty technique is used on noses that have features that are easily corrected. It is commonly used when the tip of the nose has good shape and is not too long, too wide, over or under projected. The incision during this approach is not visible after surgery because it is made on the inside of the nose.

Rhinoplasty is performed under general anesthesia in an accredited surgical facility and typically takes around 1-2 hours to complete. It is considered an outpatient procedure. After surgery, patients will wear a nose splint and will experience bruising and swelling around the nose and eyes. Once the bandages and splint are removed, the nose will look normal, but it may take longer for the bruising to subside completely. It can take up to a full year for the nose to gain its final contour and softness.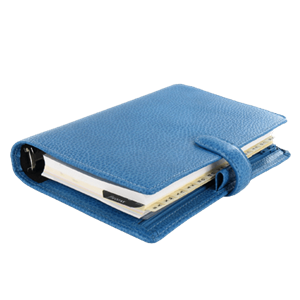 Are Surgery Fears Normal?
Yes, and this fear is always elevated when surgery involves the face. However, more than 350,000 people in the U.S. undergo rhinoplasty each year making it one of the most common cosmetic surgeries. One way to help calm your fears is to make sure you find a reputable and skilled surgeon that has extensive experience with nose surgery.
About half of rhinoplasty patients will benefit from a manual nasal fracture during surgery. This planned break allows access to perform certain functions during surgery such as narrowing the width of the nose or correcting an asymmetrical nose. This is a common practice and heals within just a few weeks following surgery.
Nasal packing is the insertion of gauze and/or cotton packs into the nasal chamber after surgery. These are used to control bleeding, but are not necessary 100% of the time. They are generally used if the surgery includes the septum.
Is Surgery the Only Answer?
Noses that are too large or too wide, or have a specific deformity may only be able to be enhanced through nose surgery. However, the look of some noses may be able to be enhanced using an injectable filler such as collagen, calcium hydroxyapatite, or fat taken from another part of the body, "injection rhinoplasty" may be an option before resorting to surgery. This is an in-office procedure that can help to soften and camouflage a bump, alter the tip of the nose, and smooth out irregularities.
Related Procedures