Once breasts are too large and hinder a woman's quality of life, breast reduction surgery may be warranted where excessive fat, skin and tissue are removed and the breasts are reshaped, resulting in smaller, more proportionate breasts. To help alleviate the neck and back pain associated with larger-sized breasts, as well as the inability to participate in various physical activities, Charlotte plastic surgeon, Dr. Vincent Voci, performs this surgery to restore a woman's well-being. The surgery also helps to restore a woman's self-esteem by allowing her to feel less self-conscious.
Breast Reduction Reviews
"I had consultations with many plastic surgeons, but when I met Dr. Voci, I decided from the moment he comes into the room and makes you feel that you're his only patient, that confirmed that he would be the plastic surgeon that I will trust to do my surgery. I had major weight loss surgery and had excess skin left on my abdomen and basically "deflated" breasts, so even though I felt great for the over 150 pound weight loss, I had some distorted body image issues. Dr. Voci informed me of everything step by step of what was going to be done and I felt confident also in the fact that he has been doing plastic surgery for over 20 years and many of my colleagues and friends had trusted him and I had seen amazing results in them. I had an abdominoplasty, breast implants and neck lift done. He was there for me after surgery every waking minute. I was able to call him even on his cell or at home when there was a concern. My family felt very pleased with him as well and developed a great relationship with Dr. Voci. I even was able to contact him on his days off (Memorial Day) when I had questions or concerns. He has went out of the way to make sure that I got the best results and takes pride in his work. Now 6 months later, my body is amazing! I look totally different than before and feel so confident. When I look in the mirror, I feel confident looking at myself nude and feel like I have been "born again". Everything in my life has changed for the best. Even my daughter who is only 8 years old had written Dr. Voci a little letter after my surgery thanking him for "making her mommy beautiful and skinny". Dr. Voci is truly dedicated to his profession and truly cares about his patients and their outcomes."
- Google User /
Google /
Aug 05, 2010
"I have had a range of procedures with Dr. Voci over a period of 9 years (breast reduction, face lift, laser resurfacing), and I see him on a regular basis for botx and facial fillers. I have always been exceptionally pleased with the results. Dr. V is passionate about what he does, really cares about his patients, and consistently delivers superior results. I would not hesitate to recommend him to others. I have found his staff to be consistently caring, knowledgeable, and helpful. One of the things I have always appreciated about Dr. V. is his commitment to telling the truth (about what is and is not possible) and his refusal to over-correct. I trust him implicitly."
- Google User /
Google /
Aug 05, 2010
"I've been a very satisfied client for over 9 years and have had a breast reduction, face lift, and laser resurfacing. I continue to see Dr. V regularly for botox and facial fillers. Dr. V is very passionate about what he does, absolutely?"
- V.S. /
Citysearch /
Oct 18, 2009
"Dr. Voci and his staff are top notch! His compassion is sincere and he is truly a perfectionist. He recently performed my breast reduction and it has made such a positive impact on my life! Such skill and expertise from such a humble doctor is rare in the medical field today. He is THE best of the best!"
- C.L. /
Yelp /
Jun 15, 2017
"Dr. Voci and his entire staff are absolutely phenomenal. From the receptionist to every nurse at his practice. From emails to phone calls, responding in a timely manner and having the upmost respect for everyone. I went to Dr. Voci in 2014 for a breast augmentation. I recently decided to go back to go a bit bigger and they were as kind and welcoming as the first time. He and his entire staff take their time with you to answer all of your questions and address any concerns you may have. I can say I emailed a lot and not once did anyone get upset or short with me. He and his staff understand each person is different, has different needs and desires. Not to mention Dr. Voci personally calls to check on you after your procedure. The drive for me is almost two hours and is totally worth it. I could not see myself going anywhere else but here for a breast augmentation or anything else I plan on having in the near future. I am so thankful for the renewed confidence and for his help in making me feel and look beautiful!"
- B.C. /
Google /
May 20, 2021
Previous
Next
During breast reduction surgery, surgeon skill is important. In addition to minimizing scarring, there will be a focus on maintaining a healthy blood supply to the nipple areola complex. This is essential because once the nipple and areola are repositioned, blood vessels will work to reestablish blood flow in order to prevent discoloration of the nipple and loss of feeling. Excess breast tissue is generally removed through a liposuction method and loose skin will also be surgically removed.
An "anchor" incision is one of the most commonly used techniques during this surgery. During this approach, an incision is made around the areola, which extends down to follow the natural curve and crease of the breast. It is also referred to as a vertical "T". Once the breast is resized and reshaped, the nipple and areola will be repositioned and then the lift will be performed so the breast sits higher on the chest. The incisions will generally include absorbable stitches on the inside of the breast. There are variations to this incision pattern that can be used depending on breast size and aesthetic goals.
A breast reduction is performed under general anesthesia at an accredited surgical facility as an outpatient procedure. It typically takes about 2-4 hours to complete. During surgery, a training tube may be placed to control bleeding and swelling. For the first several weeks, patients will be directed to wear a surgical bra or compression garment. Most patients are able to return to work within 1-2 weeks, and may begin exercising by 4-6 weeks. The visible results of a breast reduction will be immediate. However, it may take 6 months or longer for nipple sensitivity to return.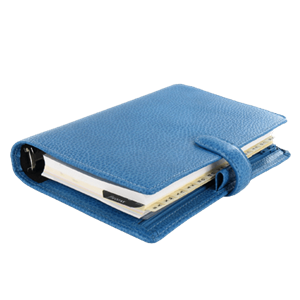 The results following breast reduction surgery should remain the same as long as a significant amount of weight gain does not occur. The natural aging process and gravity will, over time, change the laxity of a woman's breast, but the size should remain steady if there is not a pregnancy or weight gain that follows.
One of the drawbacks to having excessively large breasts is an enlarged areola (the slightly darker area surrounding the nipple). Thankfully, breast reduction surgery corrects this. Since the incision occurs around the areola, it is a relatively simple technique to trim away the desired amount of areola and reshape it into a smaller size so it looks proportional with the new breast size and shape.
This varies depending on the patient's aesthetic and physical goals. After breast reduction surgery, it is common to go down a complete cup size, if not two.
Related Procedures