As the Face ages, the eyebrows and forehead can begin to drop early, sometimes in the mid30's, which can cause a tired and or angry look,, but a Brow/Foreheadlift can reposition sagging eyebrows as well as eliminate heaviness and fullness over the eyes and also smooth out frown lines. With a Brow/Forheadlift, Charlotte's Plastic Surgeon, Dr. Vincent E.Voci, makes an incision hidden in the scalp most commonly, but along the hairline, if the patient's forehead is very high to begin with. He then removes the frown muscles, repositions the forehead /brow muscles ans skin repositioning the eyebrows back in their more natural appealing position. The "frown" area is also smoother and slightly wider for a very pleasant look rather than an angry look. In many cases, Dr. Voci will pair this surgery with a Facelift or Lower Eyelid Lift (Lower Blepharoplasty) to achieve an optimal balanced result when needed in a patient. Browlifts are commonly done in the mid-30's age group sometimes with a little contouring under the chin as well. the Endoscopic approach, in Dr. Voci's opinion, is very suboptimal, since the longevity of the result (how long the result lasts) is often very short and the failure rate of removing enough of the frowning muscles is too high. The Standard Browlift above, in Dr. Voci's hands, usually lasts a lifetime and frown correction failure rate is very low. Patients worry about the "surprised look". That will not happen with Dr. Voci's techniques. And the fact that the incision is in the hair makes it very difficult, even for your hairdresser to see. So the short incisions of the Endoscopic approach are irrelevant.
Reviews
"I love going to the Voci Center...I am always active in the community, on television, on stage, on runways, and social elite gatherings and I know that I will be looking my best because of Voci Center. It is just like buying an outfit to go out ..you must have shoes, dress, hair, make up, voci center complete and then you are ready."
- R.M. /
Facebook /
May 11, 2015
"Dr Vincent Voci is the BEST Plastic Surgeon in Charlotte!! He is WONDERFUL at what he does...and is super honest. I love his personality and he cares about his patients."
- J.D. /
Google /
Jan 30, 2020
"Dr. Voci, is a wonderful board-certified cosmetic surgeon. In September 2018, I had a full facelift wow 🤩! Beautiful, Hours Dr. V, stood perfecting my face, just like a canvas being perfected by the beauty of a surreal life painting. But you have to take care of your beauty by maintaining sunblock 🧴, facials, and my favorite botox. I had a procedure January 10th, 2020, sometimes scar-tissue has to be removed. Dr. Voci, fixed my right earlobe 👂🏼to match my left side. Ta-Da! Perfect and painless now! "Hats 🎩 Off To Dr. Voci 🥳"!"
- P.M. /
Facebook /
Jan 11, 2020
"Dr. Voci is so attentive and caring. He has such an eye for what looks best, and such attention to detail. You want a perfectionist in a plastic surgeon, and he is one. Beautiful facility, wonderful staff, and incredible results!"
- C.G. /
Google /
Aug 07, 2019
"VOCI is the best period. He totally explained exactly what is going on. What to expect and the exact results. I've been going to him one off for a few years just for a few things but I trust him to do anything period. His nurse Sally who retired did my eyeliner and brows. They were beautiful.  He is fair priced and died beautiful work. Expect the best from Dr. Voci."
- K.F. /
Yelp /
May 20, 2019
Previous
Next
There are several techniques that can be considered during a Browlift/Foreheadlift procedure.
Anterior Hairline Incision
This approach places the incision at the edge of the forehead hairline. It is only used if the patient's hairline is very high to begin with and cannot tolerate even a 5mm elevation. This occurs in only a few percent of patients in Dr. Voci's experience. The result is the same as the more common Bicoronal approach (higher in the hair, see below), a more pleasant, rested, brighter eyed look. Never the surprised look, however.
It uses several small (1-inch or smaller) incisions behind the hairline where an endoscope (specialized camera) is placed, and surgical tools are used to elevate the eyebrows. The stitches are located inside the incision to help minimize scarring. While this technique is a common approach, sometimes the results can be unpredictable, unreliable, and not long lasting. Dr.Voci does not use this procedure because of the poor results. It is often done by some because it is quick and appealing because of the small incisions. the results do not warrant these "advantages".
Bicoronal (Coronal) Brow Lift
This approach places the incision line several inches behind the hairline. This incision is typically very hidden by the patient's hair. This technique naturally repositions the eyebrows up and removes frown muscles to offer an alert, more pleasant, and revitalized appearance. This approach, Dr.Voci's preferred, does offer dramatic long lasting natural results with a hidden scar in the hair. The best.
All Browlifts are performed by Dr.Voci, under General Anesthesia by an MD Board Certified Anesthesiologist, in VOCI Plastic Surgery's accredited surgical facility. The surgery typically takes around 1.5 hours to complete depending on the approach. Patients can generally return to an office type job activities in about a week following surgery and exercise in 3 weeks.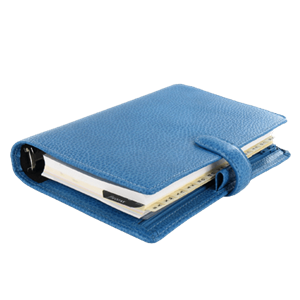 Brow , Eyelid, or Face Lift?
This will be discussed in detail during your initial consultation with Dr. Voci. Many times, the effects of aging take place in the forehead and eyelid region first. If wrinkles low eyebrows exist on the forehead crowding the eyes or causing a concened, angry, or tired look, then a brow lift or forehead lift may be indicated. For puffy eyelids, a Blepharoplasty (Eyelid lift) is needed. For jowls and laxity of the cheeks along the lower face, then another procedure such as a Facelift may be worth consideration. Sometimes these procedures can be combined for maximum results. In your mid-30's, it is not uncommon to need a Browlift and Liposuction of the jawline and under the chin, or a Mini-Necklift. This may not be needed until the mid-40's in some luckier people. Brow/Foreheadlifts can be combined with all these procedures, a Lower Blepharoplasty and or a Facelift, if they are needed. Combinations are excellent because the recoveries are condensed...so is the cost.

Browifts produce results that allow patients to appear more awake, alert, and pleasant, yet the results are often subtle. An experienced Plastic Surgeon, like Dr. Voci, will work within the patient's facial structure, anatomy, and skin tone to create aesthetic natural results that avoid a wide-eyed or hyper-alert appearance. Dr. Voci knows that many patients fear the "surprised look" and with his technique of repositioning and not pulling, this is achieved.
Maybe ! BOTOX is a great non-surgical option that can improve the wrinkles and fine lines of the forehead and even raise the eyebrows by weakening the downward pulling frown and crow's feet muscles. Dr. Voci calls it the "Medical Browlift". And it stops the clock ! However, it will not reverse gravity. Older patients with more gravitational change or someone who does not wish to come to the office every 3-4 months for injections will prefer a surgical Browlift. Some patients, who are contemplating surgery may want to try BOTOX first and see if the results satisfy their aesthetic goals. If so, then a Browlift will be a long lasting alternative, and if not, then a Browlift maybe indicated to reverse the gravitational change. Dr.Voci will provide all options during his initial Consultation.
The incisions made during a Browlift procedure are usually well-concealed within the scalp hair well behind the hairline or in the case of the less common, anterior hairline incision, in front of the hairline, as a fine zig-zag line in and out of the hair. Whether they are placed in the hair or on the anterior hairline, every effort is made to keep the incisions a fine line. Even your hairdresser may not see it once it matures over a few months.
Related Procedures