As the most popular wrinkle relaxer, BOTOX, derived from Botulinum A toxin, has achieved superior results time and time again by relaxing the muscles underneath the skin that are responsible for causing fine lines and wrinkles. After BOTOX injections, the skin is left smoother with diminished lines and wrinkles. Charlotte plastic surgeon, Dr. Vincent Voci, was actually the first doctor to offer BOTOX in the Charlotte area. Through the years, Dr. Voci has injected the relaxer into problem areas on the face and neck to achieve superior results. BOTOX's results can last 3-4 months.
BOTOX is administered during an in-office appointment that typically takes about 30 minutes. The depth, length, quantity and location of wrinkles varies for each patient. Therefore, the injection treatment, including the dosage and injection location, is tailored during the procedure. Patients will be marked for the specific areas on the face that are going to be treated. The injection is given through a syringe to localized areas on the face. Patients will feel a small prick as the needle inserts through the skin, but any pain or discomfort is controlled with a cold compress.
BOTOX® Reviews
"Dr. Voci, is a wonderful board-certified cosmetic surgeon. In September 2018, I had a full facelift wow 🤩! Beautiful, Hours Dr. V, stood perfecting my face, just like a canvas being perfected by the beauty of a surreal life painting. But you have to take care of your beauty by maintaining sunblock 🧴, facials, and my favorite botox. I had a procedure January 10th, 2020, sometimes scar-tissue has to be removed. Dr. Voci, fixed my right earlobe 👂🏼to match my left side. Ta-Da! Perfect and painless now! "Hats 🎩 Off To Dr. Voci 🥳"!"
- P.M. /
Facebook /
Jan 11, 2020
"Went to see Dr. Voci yesterday for my first ever Botox treatments. He is very professional and makes you feel comfortable. I appreciated his recommendations based on my overall goal. I have zero bruising today and I am so excited to see the final results in a few days."
- S.M. /
Facebook /
Dec 19, 2020
"What an amazing office! I felt comfortable right away and all my questions were answered. Sandra Voci is a very talented and caring Esthetician. She walked me through all options and never pressured me at all. I can't wait to see my skin in 3 months after her treatments! They even worked me in w/Dr. Voci to get Botox. What a caring, warm and experienced Plastic Surgeon. Didn't feel a thing and knew I would get great results! I am extremely cautious and actually drove 3 hours to their office. Highly recommend!"
- D.M. /
Facebook /
Jan 01, 2021
"Dr. Voci is truly the best! He is the kindest and most talented injector out there! He did my botox treatment and I could not recommend him enough!! You will not regret choosing Voci Plastic Surgery for your next beauty treatment!"
- C.L. /
Google /
Mar 12, 2022
"Three generations of my family are patients of Dr. Voci and he is the only one entrusted with their care. Dr. Voci's genuine compassion, love for the work he does, and his artistic skill, he is simply the best of the best. Both his staff and his facilities are top notch."
- M.R. /
Google /
Mar 23, 2022
Previous
Next
Immediately following a series of BOTOX injections, there will be some mild swelling and redness at the injection site. This will subside a few hours after the procedure. Patients can resume their normal activities immediately, but exercise should be avoided for a few hours. Results following BOTOX will become apparent within 4-7 days. About a week after treatment, patients will notice an inability to fully move portions of their forehead. With limited movement, wrinkles will cease to appear. The result is skin that appears smooth and soft.
BOTOX is approved by the FDA and has a long, safe history. It is administered in over 75 countries and consistently ranks as the most popular cosmetic procedure in America. However, even with its popularity, BOTOX is a drug and should only be administered by a qualified medical practitioner. Individuals who receive injections by someone inexperienced run the added risk of bruising, over medicating and ultimately, obtaining an undesirable result.
In 2009, BOTOX gained competition when Dysport (abobotulinumtoxinA) was developed, approved by the FDA, and made available to the general public. Both drugs are used to relax the facial muscles that cause wrinkles and frown lines. Some practices lean towards BOTOX to address forehead lines, while considering Dysport for crow's feet. There has been much debate as to which drug is superior. Both have their advantages. Some distinct differences can be discussed during your consultation.
Injectable fillers such as Restylane, Juvederm and Perlane help decrease wrinkles by adding volume to certain facial structures, which creates the appearance of smooth skin. BOTOX, which temporarily freezes the underlying muscle, offers a similar result, with a different approach. A skilled practitioner will be able to determine if a filler material or a product like BOTOX would garner the best results.
Individuals who wish to soften and decrease facial lines and wrinkles may be candidates for BOTOX. The most common age to receive BOTOX injections is between 30-55. However, it is also common for patients younger and older to receive injections.
BOTOX is not a permanent fix. Results will last for several months - sometimes longer - but they will not last forever. Qualified injectors will tell you there is good news and bad news when it comes to BOTOX. The good news is, if you are not happy with your results, the results will only last a few months. Likewise, the bad news is, if you love your results (which most people do), the results will only last a few months. Regardless, many patients recognize even the temporary results are worth feeling and looking younger.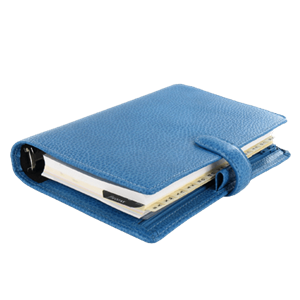 Plan Your Procedure
Procedure Recovery Location

Out-Patient
Contact Us
Related Procedures