The Icon™ laser at Voci Plastic Surgery offers our patients the opportunity to treat various skin problems at our office in Charlotte, NC. Our Plastic Surgeon, Dr. Vincent Voci, uses the advanced Icon laser to clear away unwanted veins, rejuvenate your facial skin, plus improves hyperpigmentation, scars, hair, and stretch marks. As one of the best laser systems on the market, the Icon laser has adjustable wavelengths to treat different areas of the body, varied skin tones, and a combination of skincare concerns. You can make a noticeable difference in dull, lusterless skin. Start fighting the signs of aging skin now with Icon laser treatments with Dr. Voci. You will love the look of your gorgeous skin, improved texture, and much more with the Icon laser.
We use the innovative Icon Laser technology in the intense pulsed light function for our VOCI "ThreeForMe" facial. Dr. Voci can procedure excellent results for the big 3: wrinkles, sun damage (hyperpigmentation), and facial veins.
Vein Treatments for the Legs
We can use the Icon Laser on spider and reticular veins on your legs in as little as a 30-minute session. You may need a series of treatments to get the best results to appear. Your veins will change in appearance and color before they are eliminated (in about 10 – 14 days). The light energy from the Icon can be applied to a problem vein causing it to naturally disappear after 1– 2 treatment sessions. Repeat sessions may be necessary every 3 – 4 weeks if it is a more difficult area to treat.
The Icon uses optimized light technology to target and destroy the underlying causes of common aesthetic concerns on the skin, such as:
Brown spots
Sun damage
Facial vessels
Scars
Stretch marks
Rosacea
In just a few sessions, you will see visibly lasting results that you'll love.
Icon™ Laser System Reviews
"I have had a range of procedures with Dr. Voci over a period of 9 years (breast reduction, face lift, laser resurfacing), and I see him on a regular basis for botx and facial fillers. I have always been exceptionally pleased with the results. Dr. V is passionate about what he does, really cares about his patients, and consistently delivers superior results. I would not hesitate to recommend him to others. I have found his staff to be consistently caring, knowledgeable, and helpful. One of the things I have always appreciated about Dr. V. is his commitment to telling the truth (about what is and is not possible) and his refusal to over-correct. I trust him implicitly."
- Google User /
Google /
Aug 05, 2010
"I've been a very satisfied client for over 9 years and have had a breast reduction, face lift, and laser resurfacing. I continue to see Dr. V regularly for botox and facial fillers. Dr. V is very passionate about what he does, absolutely?"
- V.S. /
Citysearch /
Oct 18, 2009
"I have been a very satisfied patient for over 10 years and have had several procedures including face lift, blepharoplasty, laser resurfacing, liposuction, botox, and various other fillers. I have had only the greatest results. Now I?"
- M. /
Citysearch /
Oct 18, 2009
"Top notch , professional and personal Enjoy frequenting for all of my skin care needs ❤️"
- C.M. /
Facebook /
Feb 28, 2019
"Top notch , professional and personal Enjoy frequenting for all of my skin care needs"
- C.M. /
Facebook /
Feb 28, 2019
Previous
Next
As there are many different purposes for the Icon laser, your experience will be personalized for your aesthetic plan. Before receiving this treatment, we ask that you put on a pair of provided safety goggles to protect your eyes. Keep in mind that the laser will also feel warm on your skin. Please let us know if you are sensitive to this sensation. We want you to have a relaxing experience and may provide you with a cool roller, cold air, or ice packs to help with any discomfort.
For the face and body: We ask that you remove all make-up and lotions prior to your Icon laser treatments. We will then apply a cooling gel to your treatment area(s) as the heat from the laser may cause discomfort. The handpiece will be smoothly passed over your skin. This treatment is very quick. Your appointment will only take longer if you have multiple areas or large sections to treat. You may leave our office feeling like you have a sunburn on your skin. It is very important to protect your skin with a sunscreen of SPF 45 or greater and avoid the sun.
For the legs: Your skin will be cleansed before treatment. We will apply a cooling gel to area of your leg being treated. Using the hand-held device, your provider will move the handpiece over your skin and follow the length of the vein.
You may experience redness and/or swelling with laser treatments and it usually resolves in 2 – 3 days. We will discuss any other possible side effects and the necessary post-treatment care with you during the consultation.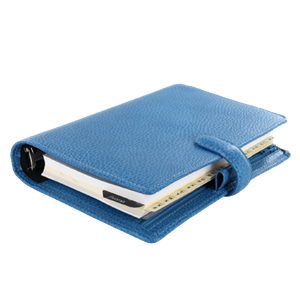 Plan Your Procedure
Procedure Recovery Location

Outpatient
Contact Us
It is best to have an aesthetic treatment to encourage your skin's ability to boost collagen production as your skin begins to age. The Icon laser can defy the effects of aging on your face and body with light. You can begin fighting the signs of aging skin with laser treatments now.
Yes. We will take every precaution to provide you with a safe, relaxing experience. With the Icon Laser, no matter what treatment you seek, you will have no incisions, no downtime, and minimal discomfort. The laser's hand piece sends a light energy in a gentle pulse. We will also protect your delicate skin from too much heat with a chilled tip during your session.
How is the Icon so versatile?
We love the versatility of the Icon laser! We house multiple lasers in this one machine. We can adjustable the wavelengths of laser energy to meet the different areas and needs of your skin. Contact us to day to learn more about how the Icon laser can change the appearance and texture of your damaged or maturing skin.
Related Procedures