One of the latest skin rejuvenation treatments around, microneedling uses a Skin Pen, consisting of tiny, fine needles, to create tiny holes, or micro-channels, into the skin which trigger the skin to heal itself and in the process, stimulates the production of collagen and elastin. Both of these play a major role in skin elasticity, so the resulting rejuvenated skin is smoother, firmer and younger-looking. Charlotte plastic surgeon, Dr. Vincent Voci, performs this procedure to soften the appearance of fine lines and wrinkles, minimize scarring and even tone and texture.
Prior to the procedure, the treated area is cleaned and a thin layer of a topical gel is applied to numb the skin. The doctor will apply a sterile cartridge-tip with 12 micro-needles to a handheld device. The device will be pressed gently across the skin, gliding in one direction until the entire area has been treated. The feeling is comparable to sand paper moving over the skin. The procedure will result in tiny holes, known as micro channels, on the skin which will close almost immediately, triggering a healing response. This results in renewed skin, including a thickened dermis, which will soften the appearance of lines, wrinkles and scars. The procedure takes around 15-30 minutes.
Reviews
"I love going to the Voci Center...I am always active in the community, on television, on stage, on runways, and social elite gatherings and I know that I will be looking my best because of Voci Center. It is just like buying an outfit to go out ..you must have shoes, dress, hair, make up, voci center complete and then you are ready."
- R.M. /
Facebook /
May 11, 2015
"Dr Vincent Voci is the BEST Plastic Surgeon in Charlotte!! He is WONDERFUL at what he does...and is super honest. I love his personality and he cares about his patients."
- J.D. /
Google /
Jan 30, 2020
"Dr. Voci, is a wonderful board-certified cosmetic surgeon. In September 2018, I had a full facelift wow 🤩! Beautiful, Hours Dr. V, stood perfecting my face, just like a canvas being perfected by the beauty of a surreal life painting. But you have to take care of your beauty by maintaining sunblock 🧴, facials, and my favorite botox. I had a procedure January 10th, 2020, sometimes scar-tissue has to be removed. Dr. Voci, fixed my right earlobe 👂🏼to match my left side. Ta-Da! Perfect and painless now! "Hats 🎩 Off To Dr. Voci 🥳"!"
- P.M. /
Facebook /
Jan 11, 2020
"Dr. Voci is so attentive and caring. He has such an eye for what looks best, and such attention to detail. You want a perfectionist in a plastic surgeon, and he is one. Beautiful facility, wonderful staff, and incredible results!"
- C.G. /
Google /
Aug 07, 2019
"VOCI is the best period. He totally explained exactly what is going on. What to expect and the exact results. I've been going to him one off for a few years just for a few things but I trust him to do anything period. His nurse Sally who retired did my eyeliner and brows. They were beautiful.  He is fair priced and died beautiful work. Expect the best from Dr. Voci."
- K.F. /
Yelp /
May 20, 2019
Previous
Next
A patient can expect the treated area to appear bright red, similar to a sunburn, immediately after microneedling. The redness can last anywhere from a day to up to a week. The intensity and duration of the redness are dependent upon the number of passes performed on the treatment area, as well as the particular area treated since microneedling can be performed on the face, neck, arms and décolleté. In some cases, there's pinpoint bleeding. Since microneedling allows improved absorption of creams, gels and serums, a doctor will determine the best products for the patient post-procedure. These can include bleaching or lightening serums, vitamin C or hyaluronic serums to accelerate results.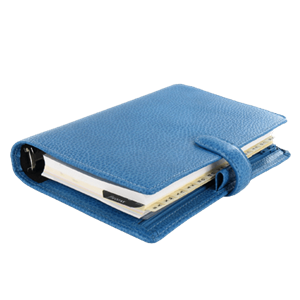 Right after the procedure, patients can expect the skin to glow. Over the course of a few weeks, a patient can expect to see a marked improvement in skin's color, tone and texture. In addition, there should be a drastic reduction of lines and wrinkles. Microneedling is also effective in diminishing acne and traumatic scars and stretch marks. A patient's appearance can continue to improve up to 6 months following initial treatment. While some patients benefit from a single treatment, 2-3 treatments are advised to get the best possible results. A doctor will work closely with a patient to develop the right course of treatment based on his or her individual needs.
Schedule Your Appointment Now!
Microneedling is an effective, safe procedure that continues to be a popular skin rejuvenation treatment among our dermatology patients. If you are seeking a nonsurgical, advanced way to brighten your skin and create a glowing appearance, we invite you call our office for a skin analsysis today. We will provide a custom treatment plan that meets your desired goals and aesthetic needs.
Related Procedures