Saggy neck skin, known as the dreaded "turkey neck," can be transformed with a necklift, which removes the extra fat and skin around the neck and then tightens the underneath muscles to achieve a more youthful, toned profile. In the process, lines and wrinkles along the neck are diminished. Charlotte plastic surgeon, Dr. Vincent Voci, performs this surgery regularly to contour and restore the neck for patients. Whether due to aging, gravity or weight loss, Dr. Voci can treat a wide range of cases to improve a patient's appearance and self-confidence.
Neck Lift Reviews
"I had consultations with many plastic surgeons, but when I met Dr. Voci, I decided from the moment he comes into the room and makes you feel that you're his only patient, that confirmed that he would be the plastic surgeon that I will trust to do my surgery. I had major weight loss surgery and had excess skin left on my abdomen and basically "deflated" breasts, so even though I felt great for the over 150 pound weight loss, I had some distorted body image issues. Dr. Voci informed me of everything step by step of what was going to be done and I felt confident also in the fact that he has been doing plastic surgery for over 20 years and many of my colleagues and friends had trusted him and I had seen amazing results in them. I had an abdominoplasty, breast implants and neck lift done. He was there for me after surgery every waking minute. I was able to call him even on his cell or at home when there was a concern. My family felt very pleased with him as well and developed a great relationship with Dr. Voci. I even was able to contact him on his days off (Memorial Day) when I had questions or concerns. He has went out of the way to make sure that I got the best results and takes pride in his work. Now 6 months later, my body is amazing! I look totally different than before and feel so confident. When I look in the mirror, I feel confident looking at myself nude and feel like I have been "born again". Everything in my life has changed for the best. Even my daughter who is only 8 years old had written Dr. Voci a little letter after my surgery thanking him for "making her mommy beautiful and skinny". Dr. Voci is truly dedicated to his profession and truly cares about his patients and their outcomes."
- Google User /
Google /
Aug 05, 2010
Previous
Next
A neck lift will address several issues including the removal of excess fat, the trimming of hanging skin and the tightening of loose skin around the underlying neck muscles. An incision is made under the chin, and in some cases, behind or in front of the ears. If fat removal is part of this surgery, liposuction will be the first step. Next, the neck muscles (platysma) are pulled tight and the overlying skin is stretched and re-draped to achieve the desired definition. Sutures are placed deep within the neck wall and a drain may be inserted to control bleeding.
A neck lift is considered an outpatient procedure, performed under general anesthesia at an accredited surgical facility. This surgery typically takes 2 hours to complete, but that will vary by surgical case. After surgery, there will be some bruising and swelling. Patients will feel tightness and a pulling sensation as the neck adjusts to its new position. Most patients are able to return to work within 7-10 days. It can take several months for the optimal results to appear and for the neck to look and feel natural.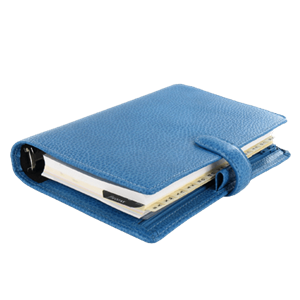 Loose skin within the neck is a distinct flaw that can only be removed through surgery. Unfortunately, this is the only true way to redefine a person's neck and add the necessary definition needed to improve the contour and profile.
A neck lift does require an incision under the chin and near the ears. However, these are placed inconspicuously (within the hairline on the ears and under the chin) so looking straight ahead you will not see them. We make every effort during surgery to minimize visible scarring as much as possible.
Individuals in their 20s and 30s may benefit from a neck lift, especially those who have experienced a massive weight loss or have a hereditary defect of the neck. Patients in their 60s and 70s often undergo a neck lift to cosmetically treat the visible signs of aging.
Some patients will have issues with their neck, but these problems may actually be the result of a "weak chin." Without the proper support of the chin bone, the neck isn't able to have a defined contour. A chin implant (genioplasty or mentoplasty) may be recommended to reshape the chin and make it wider or more prominent. This can have a great impact on the neck for many patients. This surgery is considered a reconstructive procedure and requires the skill of an experienced surgeon. A neck lift may still be needed once the chin has been corrected.
Related Procedures