What is Nonsurgical Skin Tightening?
Advanced technology has allowed patients to achieve firmer, smoother, younger-looking skin with a noninvasive procedure known as nonsurgical skin tightening. At Voci Plastic Surgery, we offer two options for this treatment: Ultherapy® and plasma skin tightening. Each of these procedures targets the skin's deep layers to trigger collagen growth. Since collagen plays a role in skin elasticity, once it's stimulated, this begins the process of skin rejuvenation. Charlotte, NC plastic surgeon Dr. Vincent Voci is able to obtain outstanding results for patients who wish to improve their appearance without the use of traditional surgery.
How is Nonsurgical Skin Tightening Performed?
Nonsurgical skin tightening — whether with plasma or Ultherapy — is an in-office, outpatient procedure that is performed without the use of anesthesia. Once the targeted areas to be treated are confirmed, the practitioner will utilize a handheld device in order to treat these areas. During the procedure, patients will feel a mild warming sensation or prickling beneath their skin. This procedure does not cause pain nor does it cause discomfort in most cases.
Reviews
"I love going to the Voci Center...I am always active in the community, on television, on stage, on runways, and social elite gatherings and I know that I will be looking my best because of Voci Center. It is just like buying an outfit to go out ..you must have shoes, dress, hair, make up, voci center complete and then you are ready."
- R.M. /
Facebook /
May 11, 2015
"Dr Vincent Voci is the BEST Plastic Surgeon in Charlotte!! He is WONDERFUL at what he does...and is super honest. I love his personality and he cares about his patients."
- J.D. /
Google /
Jan 30, 2020
"Dr. Voci, is a wonderful board-certified cosmetic surgeon. In September 2018, I had a full facelift wow 🤩! Beautiful, Hours Dr. V, stood perfecting my face, just like a canvas being perfected by the beauty of a surreal life painting. But you have to take care of your beauty by maintaining sunblock 🧴, facials, and my favorite botox. I had a procedure January 10th, 2020, sometimes scar-tissue has to be removed. Dr. Voci, fixed my right earlobe 👂🏼to match my left side. Ta-Da! Perfect and painless now! "Hats 🎩 Off To Dr. Voci 🥳"!"
- P.M. /
Facebook /
Jan 11, 2020
"Dr. Voci is so attentive and caring. He has such an eye for what looks best, and such attention to detail. You want a perfectionist in a plastic surgeon, and he is one. Beautiful facility, wonderful staff, and incredible results!"
- C.G. /
Google /
Aug 07, 2019
"VOCI is the best period. He totally explained exactly what is going on. What to expect and the exact results. I've been going to him one off for a few years just for a few things but I trust him to do anything period. His nurse Sally who retired did my eyeliner and brows. They were beautiful.  He is fair priced and died beautiful work. Expect the best from Dr. Voci."
- K.F. /
Yelp /
May 20, 2019
Previous
Next
What Results Can I Expect from Nonsurgical Skin Tightening?
This treatment will produce a "boost" in the skin's appearance almost immediately following the procedure. However, optimal results typically reveal themselves over time within 2 – 3 months. This is because elastic collagen builds over time, producing results slowly and effectively. While neither Ultherapy nor plasma skin tightening can produce the dramatic results that surgery typically can, they are great alternatives for those seeking subtle changes without having to undergo surgery.
Nonsurgical Skin Tightening FAQ
Am I an ideal candidate?
Ultherapy and plasma skin tightening are ideal procedures for individuals that are not comfortable with an invasive surgical procedure but still want to see noticeable results. Additionally, they are perfect for anyone that has noticed a "relaxing" of their skin.
How long do the results last?
Results can be seen immediately following the procedure. However, it is more common for patients to see results a few months following their procedure. Patients can expect the results to last for a year, at which time, they could undergo another procedure.
How many treatments will I need?
The amount of treatments required for optimal results depends on the patient and their goals. Some patients will only need a single treatment session while others will require several.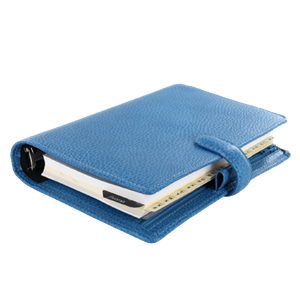 Plan Your Procedure
Procedure Recovery Location

Out-Patient
Contact Us
Related Procedures