Charlotte, NC plastic surgeon, Dr. Vincent Voci, offers THERMIva for women who wish to have vaginal rejuvenation without surgery. This procedure uses radiofrequency technology to reshape the vaginal area into a more tighter appearance, as well as improves overall function. There are many reasons why the appearance of the female genitalia could change, including natural aging, a massive weight loss, childbirth, and menopause. These events can stretch out the skin, tissue, and muscles around the vaginal section creating an unattractive, loose appearance, while at the same time affecting certain natural functions. THERMIva vaginal tightening works to restore your appearance and sensations. THERMIva treatments are performed inside our Charlotte plastic surgery center, and are a quick, painless way to restore laxity and improve dysfunction. THERMIva also stimulates the body's natural production of collagen, which continues to restore the vaginal area over time.
Reviews
"I love going to the Voci Center...I am always active in the community, on television, on stage, on runways, and social elite gatherings and I know that I will be looking my best because of Voci Center. It is just like buying an outfit to go out ..you must have shoes, dress, hair, make up, voci center complete and then you are ready."
- R.M. /
Facebook /
May 11, 2015
"Dr Vincent Voci is the BEST Plastic Surgeon in Charlotte!! He is WONDERFUL at what he does...and is super honest. I love his personality and he cares about his patients."
- J.D. /
Google /
Jan 30, 2020
"Dr. Voci, is a wonderful board-certified cosmetic surgeon. In September 2018, I had a full facelift wow 🤩! Beautiful, Hours Dr. V, stood perfecting my face, just like a canvas being perfected by the beauty of a surreal life painting. But you have to take care of your beauty by maintaining sunblock 🧴, facials, and my favorite botox. I had a procedure January 10th, 2020, sometimes scar-tissue has to be removed. Dr. Voci, fixed my right earlobe 👂🏼to match my left side. Ta-Da! Perfect and painless now! "Hats 🎩 Off To Dr. Voci 🥳"!"
- P.M. /
Facebook /
Jan 11, 2020
"Dr. Voci is so attentive and caring. He has such an eye for what looks best, and such attention to detail. You want a perfectionist in a plastic surgeon, and he is one. Beautiful facility, wonderful staff, and incredible results!"
- C.G. /
Google /
Aug 07, 2019
"VOCI is the best period. He totally explained exactly what is going on. What to expect and the exact results. I've been going to him one off for a few years just for a few things but I trust him to do anything period. His nurse Sally who retired did my eyeliner and brows. They were beautiful.  He is fair priced and died beautiful work. Expect the best from Dr. Voci."
- K.F. /
Yelp /
May 20, 2019
Previous
Next
THERMIva uses a special wand applicator which may be applied externally to labia and vulvar tissues to restore normal tissue tone and function. The specially designed hand piece may also deliver radio frequency energy inside the vagina to revive atrophic tissue and other internal structures. The procedure is quick and painless, so patients are able to relax during their treatment without anesthesia or sedatives.
There is no downtime with the THERMIva procedure. It is an in-office procedure that can take up to 30 minutes. You will be able to resume all daily activities following the procedure. Three treatments are recommended for optimal results, and most patients will see noticeable improvement after the first or second session.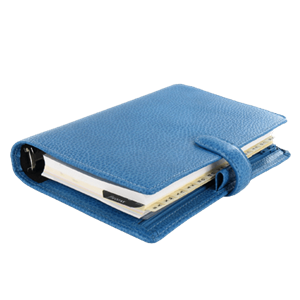 ThermiVa is designed to treat the vaginal area, including the labia.
Vaginal laxity: the treatment will tighten the vagina at the opening and the full length of the vagina.
Vulvar or labial laxity: it will tighten the labial tissues and minimize any sagging ("camel toe"). This will result in more comfort in body-hugging clothing.
Vaginal dryness: the treatment will create thicker and softer skin and add more moisture both internally and externally to improve daily life and sexual intercourse.
Stress incontinence: ThermiVa will help reduce any leakage, accidents, or urge symptoms.
Sexual or orgasmic dysfunction: it can help result in heightened sensitivity, more coordinated and stronger muscular contractions, and ability to achieve orgasms in a shorter amount of time.
ThermiRF is a new FDA approved device that uses radiofrequency (RF) energy to heat up the deep layers of the skin from inside the body. Using more controlled and carefully monitored delivery of energy right where it is needed most, allows or surgeons to tighten the tissues underneath the skin. Because the heat is not delivered on top of the skin, there is much less discomfort for the patient and superior results are achieved.
Patients will get their best results if they have three initial treatments in three months followed by annual touch-up treatments. Natural aging will continue and significant weight changes can alter the results. Pregnancy and childbirth will also diminish the results, but another set of ThermiVa treatments can restore the patient's appearance.
Related Procedures