Juvederm is an FDA-approved hyaluronic acid dermal filler, which is used to not only treat lines and wrinkles, but also restore lost volume to areas such as the cheeks. Charlotte plastic surgeon, Dr. Vincent Voci, uses Juvederm Ultra and Ultra Plus for the nasolabial folds, the lines found between the nose and mouth, as well as filling in vertical lip lines. Juvederm can also increase volume to the cheeks or lips to restore a more youthful look. This relatively safe filler is made up of hyaluronic acid, a substance that occurs naturally in the body. The effects of Juvederm can last 6+ months.
Juvéderm® Reviews
"The sweetest ever!! Both Dr. Voci and his staff. You can be certain that you will be in good hands with Dr. Voci. I got a bit of filler in my lower face and it made the biggest difference. Now when I smile or see myself in the mirror I am so happy I cannot thank him enough. I experienced zero pain, he is so gentle, takes his time and perfects you like a work of art ;) I will never go to anyone else!!"
- M.M. /
Google /
Aug 08, 2022
"I've never had anything cosmetically done before. I went to Dr. Voci to try correct some slight differences in the symmetry of my face, as a result of Bell's Palsy from 2010. Dr. Voci and his staff were so friendly and caring. Dr. Voci used Dysport in my brow area and around my eyes. He used some filler in my lips to help make them more symmetrical. It's only been a day but I'm already seeing the difference! My brow area looks better and my crows feet aren't as noticeable. My lips are a little bruised from the filler (which I expected), but the shape is very natural. The swelling has already gone down and I can see that my lip shape looks very similar to the way it did when I was in high school and college. It doesn't look over done or fake. It looks so nice and natural. Due to Bell's Palsy changing my lip shape, I haven't been able to whistle since 2010. I whistled for the first time, this morning, in over 12 years! It's the little things that make me happy! 😊 Thanks Dr. Voci!!!!"
- T.W. /
Google /
Sep 01, 2022
Previous
Next
During your appointment, the areas of the injection sites will be marked and thoroughly cleaned prior to the treatment. With the possible comfort of local anesthesia and a numbing solution contained within Juvederm, the filler will be injected into the skin. After each injection, light pressure and a cooling ointment are applied to the area. Other than feeling a tingling sensation and some visible redness in the areas of the injections, there are usually no other side effects. Most patients are able to return to work with no downtime after their 15-30 minute Juvederm procedure.
The majority of patients who receive Juvederm will notice remarkable improvements after their very first treatment with results lasting up to one year. Patients are generally thrilled with the fast-acting, visible results that the injections provide. Since hyaluronic acid is a naturally occurring substance in the human body, Juvederm side effects are intriguingly minimal with no missed time from normal activity.
Injectable fillers have made major advancements in the past two decades and offer a terrific cosmetic solution for patients who desire specific results without surgery. While hyaluronic acid fillers are a great choice for many patients, there are others to choose from that can garner youthful, smooth skin. Common filler procedures include those that are comprised of collagen, calcium hydroxyapatite, and polylactic acid. During your consultation, we will discuss the various fillers that are available today and will work to understand your aesthetic goals so that the best filler choice can be made.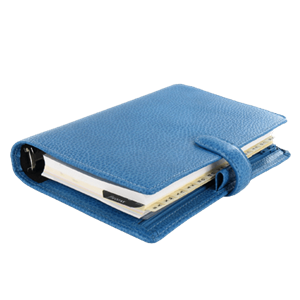 Plan Your Procedure
Procedure Recovery Location

Out-Patient
Contact Us
The injection may cause some discomfort, although the size of the needle is very small. Lidocaine, a numbing solution, is contained within Juvederm to help diminish pain after the treatment. Our team will work hard to ensure patient comfort, and may choose to apply a local anesthetic to numb the area.
What Other Anti-Aging Options?
Although fillers have proved to be a terrific solution to make skin appear younger, there are other options to consider. Fat grafting, BOTOX and Dysport, as well as plastic surgery, all hold the potential to provide tremendous improvements to the skin. During the initial consultation, our team will discuss the comprehensive options and give recommendations for the absolute best procedure tailored to each patient's desired outcome. This may include a combination of cosmetic treatments.
A Juvederm injection reduces fine lines and wrinkles for a softer appearance. While this product will not make you look 20 again, it will minimize the lines and wrinkles on the face, and provide a youthful glow that many patients desire. It is important to set realistic expectations. This will be discussed in detail during your consultation.
Related Procedures