What is Radiofrequency Microneedling?
Plastic surgeon Dr. Vincent E. Voci and his team use an exceptional technique that produces excellent outcomes for our patients with a treatment known as radiofrequency (RF) microneedling with Vivace® and Venus Viva™ technology. RF treatments have existed for many years and are well known in the cosmetic industry for skin tightening. This particular sort of treatment uses heat to promote the production of collagen in the deeper layers of the skin to reveal a firmer, smoother surface. This treatment can be used with microneedling to maximize the results. At Voci Plastic Surgery, we frequently add this new process to our Charlotte, NC patients' skin remedies to produce healthier skin, a smoother feel, and a luminous complexion.
Reviews
"I love going to the Voci Center...I am always active in the community, on television, on stage, on runways, and social elite gatherings and I know that I will be looking my best because of Voci Center. It is just like buying an outfit to go out ..you must have shoes, dress, hair, make up, voci center complete and then you are ready."
- R.M. /
Facebook /
May 11, 2015
"Dr Vincent Voci is the BEST Plastic Surgeon in Charlotte!! He is WONDERFUL at what he does...and is super honest. I love his personality and he cares about his patients."
- J.D. /
Google /
Jan 30, 2020
"Dr. Voci, is a wonderful board-certified cosmetic surgeon. In September 2018, I had a full facelift wow 🤩! Beautiful, Hours Dr. V, stood perfecting my face, just like a canvas being perfected by the beauty of a surreal life painting. But you have to take care of your beauty by maintaining sunblock 🧴, facials, and my favorite botox. I had a procedure January 10th, 2020, sometimes scar-tissue has to be removed. Dr. Voci, fixed my right earlobe 👂🏼to match my left side. Ta-Da! Perfect and painless now! "Hats 🎩 Off To Dr. Voci 🥳"!"
- P.M. /
Facebook /
Jan 11, 2020
"Dr. Voci is so attentive and caring. He has such an eye for what looks best, and such attention to detail. You want a perfectionist in a plastic surgeon, and he is one. Beautiful facility, wonderful staff, and incredible results!"
- C.G. /
Google /
Aug 07, 2019
"VOCI is the best period. He totally explained exactly what is going on. What to expect and the exact results. I've been going to him one off for a few years just for a few things but I trust him to do anything period. His nurse Sally who retired did my eyeliner and brows. They were beautiful.  He is fair priced and died beautiful work. Expect the best from Dr. Voci."
- K.F. /
Yelp /
May 20, 2019
Previous
Next
Who is a Candidate for RF Microneedling?
If you're 40 years of age or older and are starting to find smile lines, age spots, discoloration, and other skin flaws (which can come with age and sunlight exposure), RF microneedling might be the right treatment for you. RF microneedling is a great choice if you wish to:
Firm the skin, producing a more refreshed look
Improve skin feel, tone, and pigment
Heal skin imperfections, such as discoloration and blood vessels
Reduce the appearance of sun damage and age spots
Treat acne scars and other forms of discoloration
Rejuvenate skin for a younger, more glowing look
How does RF Microneedling work?
Microneedling utilizes an instrument (with tiny needles on the end) that's rolled gently around the skin to puncture and make micro-injuries that "interrupt" the tissues and stimulate the production of collagen. Some even refer to this technique as collagen induction treatment. New skin grows as the skin heals, leaving the top layer feeling and looking brighter, smoother, and rejuvenated. Although this process is often done on its own, combining this innovative technique with radiofrequency microneedling technologies has enabled us to maximize the results for our Charlotte, NC patients.
This approach is quite straightforward. The applicator that emits radiofrequency energy works by delivering brief pulses of RF energy via an array of 25 sterilized, golden microneedles. The energy is delivered through the needles, which simultaneously punctures your skin and returns the electrodes on the surface of the skin. The RF energy warms at levels that offer cumulative and continuing results.
What can I Expect after RF Microneedling?
Your microneedling sessions will take place in the Voci Plastic Surgery office with the use of numbing cream to minimize discomfort. During your procedure, the handheld device will glide over the desired area, repeating the process until the desired outcome has been reached. You can expect tiny, pinpoint scabs to become pronounced 24 – 72 hours post-procedure, which will naturally disappear when the inherent skin has healed. Outcomes become noticeable as the skin heals over the 3 – 4 weeks after having a microneedling with RF procedure. Optimal results generally call for 3 – 4 treatments 3 – 4 weeks apart.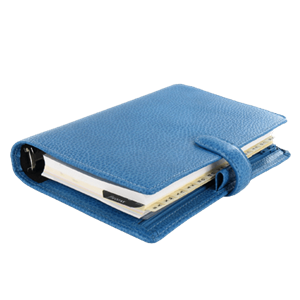 If you're wanting to minimize the look of sun-damaged or aging skin, as well as diminish wrinkles, laxity, or acne scars, RF microneedling is an excellent treatment with proven outcomes. Mixing radiofrequency microneedling and skin tightening, this outstanding skin rejuvenation process has increased in popularity and is a top-rated, minimally invasive therapy for our Charlotte, NC patients. We invite you to contact Voci Plastic Surgery to learn more.