What is Laser Hair Removal?
Laser hair removal has become one of the most common cosmetic treatments in America. It is a convenient option for the long-term reduction or removal of hair on the face and/or body. Using Catessa™ Motus technology, this procedure usually leaves the skin looking and feeling smoother and produces long-lasting results compared to other hair removal options. Dr. Vincent E. Voci and his aesthetic team at Voci Plastic Surgery in Charlotte, NC perform safe and effective laser hair removal treatments for women and men in common areas, including the back, legs, arms, face, armpits, and bikini area.
Reviews
"I love going to the Voci Center...I am always active in the community, on television, on stage, on runways, and social elite gatherings and I know that I will be looking my best because of Voci Center. It is just like buying an outfit to go out ..you must have shoes, dress, hair, make up, voci center complete and then you are ready."
- R.M. /
Facebook /
May 11, 2015
"Dr Vincent Voci is the BEST Plastic Surgeon in Charlotte!! He is WONDERFUL at what he does...and is super honest. I love his personality and he cares about his patients."
- J.D. /
Google /
Jan 30, 2020
"Dr. Voci, is a wonderful board-certified cosmetic surgeon. In September 2018, I had a full facelift wow 🤩! Beautiful, Hours Dr. V, stood perfecting my face, just like a canvas being perfected by the beauty of a surreal life painting. But you have to take care of your beauty by maintaining sunblock 🧴, facials, and my favorite botox. I had a procedure January 10th, 2020, sometimes scar-tissue has to be removed. Dr. Voci, fixed my right earlobe 👂🏼to match my left side. Ta-Da! Perfect and painless now! "Hats 🎩 Off To Dr. Voci 🥳"!"
- P.M. /
Facebook /
Jan 11, 2020
"Dr. Voci is so attentive and caring. He has such an eye for what looks best, and such attention to detail. You want a perfectionist in a plastic surgeon, and he is one. Beautiful facility, wonderful staff, and incredible results!"
- C.G. /
Google /
Aug 07, 2019
"VOCI is the best period. He totally explained exactly what is going on. What to expect and the exact results. I've been going to him one off for a few years just for a few things but I trust him to do anything period. His nurse Sally who retired did my eyeliner and brows. They were beautiful.  He is fair priced and died beautiful work. Expect the best from Dr. Voci."
- K.F. /
Yelp /
May 20, 2019
Previous
Next
Who is a Candidate for laser hair removal?
Laser hair removal is a gentle procedure that is helpful for many people. In your initial consultation, we will talk about your concerns, needs, and goals so we can decide if you are a good candidate for the procedure. Ideal candidates for laser hair removal treatments:
Have unwanted hair on their face or body
Are tired of other techniques for hair removal (waxing, shaving, depilatory creams, bleaching)
Have dark hair and light skin
Are in overall good physical health
How does Laser Hair Removal work?
At your laser hair removal appointment, you will lie in one of our treatment rooms as the needed areas of your skin are cleaned to remove dirt, oil, and creams. During laser hair removal, a team member will stretch out the skin to provide a clear path between the root of the hair follicle and the laser. The laser's energy will target and kill the follicle, which prevents it from growing back. Usually, you will need 3 – 5 treatments over 3 – 4 weeks to get your optimal results. Your treatments are staggered to allow the affected areas time to recover. It also allows time for hair follicles in the dormant phase to reach the phase of active growth so the laser can be effective. The state-of-the-art laser hair removing technology we use at Voci Plastic Surgery is able to target only the hair follicle, preserving the skin in the area being treated.
What can I Expect after laser hair removal?
While this procedure is relatively gentle, your skin may look like it has a light sunburn since lasers are used. When you leave our office, you are able to go back to all normal activities, but you should refrain from exercise or extended time outdoors for a period of a day to let the treated skin heal. When you get home after your treatment, we recommend soothing creams or cold packs to alleviate any discomfort.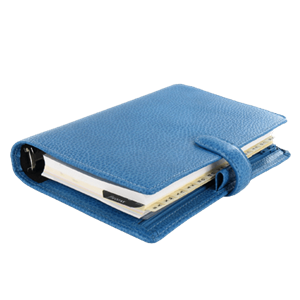 If you are tired of wasting energy, time, and money on plucking, shaving, and waxing, make a consultation to find out more information about laser hair removal treatments at Voci Plastic Surgery in Charlotte, NC. Laser hair removal will help you get skin that's smoother by effectively treating unwanted hair on the body and face.