Skin resurfacing with CoolPeel laser technology at Voci Plastic Surgery is a nonsurgical aesthetic treatment that uses C02 laser energy to exfoliate dead and damaged skin layers. The procedure is used for reducing facial lines and wrinkles and for diminishing skin flaws, such as acne scars, pigmentation, and more. Sometimes referred to as a laser peel, laser skin resurfacing with CoolPeel is considered a great facial treatment for people who want softer, clearer, youthful-looking skin. Depending on the condition of the patient's skin type, the treatment will be adjusted accordingly. There is little downtime required with CoolPeel, making it ideal for many of our Charlotte, NC patients. Any concerns or questions may be discussed with Dr. Vincent Voci and his aesthetic team during the initial consultation.
Reviews
"I love going to the Voci Center...I am always active in the community, on television, on stage, on runways, and social elite gatherings and I know that I will be looking my best because of Voci Center. It is just like buying an outfit to go out ..you must have shoes, dress, hair, make up, voci center complete and then you are ready."
- R.M. /
Facebook /
May 11, 2015
"Dr Vincent Voci is the BEST Plastic Surgeon in Charlotte!! He is WONDERFUL at what he does...and is super honest. I love his personality and he cares about his patients."
- J.D. /
Google /
Jan 30, 2020
"Dr. Voci, is a wonderful board-certified cosmetic surgeon. In September 2018, I had a full facelift wow 🤩! Beautiful, Hours Dr. V, stood perfecting my face, just like a canvas being perfected by the beauty of a surreal life painting. But you have to take care of your beauty by maintaining sunblock 🧴, facials, and my favorite botox. I had a procedure January 10th, 2020, sometimes scar-tissue has to be removed. Dr. Voci, fixed my right earlobe 👂🏼to match my left side. Ta-Da! Perfect and painless now! "Hats 🎩 Off To Dr. Voci 🥳"!"
- P.M. /
Facebook /
Jan 11, 2020
"Dr. Voci is so attentive and caring. He has such an eye for what looks best, and such attention to detail. You want a perfectionist in a plastic surgeon, and he is one. Beautiful facility, wonderful staff, and incredible results!"
- C.G. /
Google /
Aug 07, 2019
"VOCI is the best period. He totally explained exactly what is going on. What to expect and the exact results. I've been going to him one off for a few years just for a few things but I trust him to do anything period. His nurse Sally who retired did my eyeliner and brows. They were beautiful.  He is fair priced and died beautiful work. Expect the best from Dr. Voci."
- K.F. /
Yelp /
May 20, 2019
Previous
Next
How does CoolPeel skin resurfacing work?
Prior to your laser resurfacing session, you may be asked to use a retinoid product for 2 – 3 weeks before your laser procedure. This helps prepare the skin for more effective results. With CoolPeel, if necessary, a topical anesthetic may be used to numb certain areas where the laser will target. Throughout the procedure, you can relax in our special treatment chair while the laser handpiece passes over the skin, directly targeting the needed surfaces for resurfacing. You may feel the heat of the laser, followed by cold air from the built-in cooling system. The laser is designed to remove damaged and dead skin cells while also stimulating natural collagen production, and the entire treatment process only takes about 5 – 15 minutes.
What can I expect after CoolPeel laser resurfacing?
The benefit of CoolPeel laser technology is that there is no serious downtime associated with the treatment. Your skin may appear pink or sunburned for a few days. Every patient should minimize their sun exposure after their laser session and use sun protection frequently. For all laser treatments, the treated skin will naturally flake, crust, and peel away. It's crucial to avoid picking at the skin during the healing process to keep from scarring and to protect the treated area from sun exposure. After the peeling is finished, the treated skin should feel softer while appearing clearer, younger, and rejuvenated.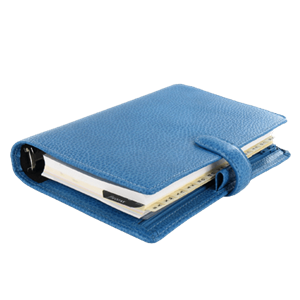 Experience Optimal Results
At Voci Plastic Surgery, CoolPeel laser skin resurfacing procedures offer amazing outcomes if you are looking to get a more youthful appearance. If you are considering a laser treatment and would like to learn more about them, as well as additional nonsurgical treatments at our Charlotte, NC location, we invite you to contact us today to schedule your appointment.