What is AQUAGOLD FINE TOUCH?
At Voci Plastic Surgery, AQUAGOLD Fine Touch is a dermal infusion treatment that combines the innovative effects of microneedling with injectables for optimal facial rejuvenation results. With the use of gold-plated, stainless steel needles, the AQUAGOLD makes micro-channels within the skin's surface. Next, dermal injectables can be utilized, including PRP, Dysport®, and Restylane®, to provide further enhancing results for a more youthful, even complexion. AQUAGOLD is ideal for reaching a more superficial layer of the skin to help decrease excess skin shine, reduce pore size, and provide firmer, plumper skin. Dr. Vincent Voci and his Charlotte, NC aesthetic team offer this innovative treatment option for individuals wanting to enhance and restore the appearance of their skin without the downtime of surgery. As a quick and effective procedure, AQUAGOLD micro-channeling can offer optimal results with little recovery time. Contact us in Charlotte, NC today to schedule your initial consultation.
Reviews
"I love going to the Voci Center...I am always active in the community, on television, on stage, on runways, and social elite gatherings and I know that I will be looking my best because of Voci Center. It is just like buying an outfit to go out ..you must have shoes, dress, hair, make up, voci center complete and then you are ready."
- R.M. /
Facebook /
May 11, 2015
"Dr Vincent Voci is the BEST Plastic Surgeon in Charlotte!! He is WONDERFUL at what he does...and is super honest. I love his personality and he cares about his patients."
- J.D. /
Google /
Jan 30, 2020
"Dr. Voci, is a wonderful board-certified cosmetic surgeon. In September 2018, I had a full facelift wow 🤩! Beautiful, Hours Dr. V, stood perfecting my face, just like a canvas being perfected by the beauty of a surreal life painting. But you have to take care of your beauty by maintaining sunblock 🧴, facials, and my favorite botox. I had a procedure January 10th, 2020, sometimes scar-tissue has to be removed. Dr. Voci, fixed my right earlobe 👂🏼to match my left side. Ta-Da! Perfect and painless now! "Hats 🎩 Off To Dr. Voci 🥳"!"
- P.M. /
Facebook /
Jan 11, 2020
"Dr. Voci is so attentive and caring. He has such an eye for what looks best, and such attention to detail. You want a perfectionist in a plastic surgeon, and he is one. Beautiful facility, wonderful staff, and incredible results!"
- C.G. /
Google /
Aug 07, 2019
"VOCI is the best period. He totally explained exactly what is going on. What to expect and the exact results. I've been going to him one off for a few years just for a few things but I trust him to do anything period. His nurse Sally who retired did my eyeliner and brows. They were beautiful.  He is fair priced and died beautiful work. Expect the best from Dr. Voci."
- K.F. /
Yelp /
May 20, 2019
Previous
Next
How does AQUAGOLD Fine Touch work?
After your consultation, a member of our team will lead you to one of our spacious treatment rooms in which your skin will be prepped for your micro-channeling treatment. Your skin will be effectively cleansed, and a local anesthetic may be applied to allow for a comfortable procedure. Once your skin is ready, the handheld AQUAGOLD device will be carefully and gently passed over your skin in the desired treatment area. During this process, micro-injuries are created in the skin while the injectable solution is simultaneously delivered. After your treatment is complete, a cold compress will be given to help soothe the area.
WHAT can I EXPECT after AQUAGOLD?
When Dysport, platelet-rich plasma, or dermal fillers are administered throughout your treatment, you can notice immediate results afterward. In addition, your outcome will continue to become more noticeable over time as the micro-injuries help to stimulate the production of collagen and elastin within the skin. Touch-up treatments are also available to help maintain and preserve your results over time.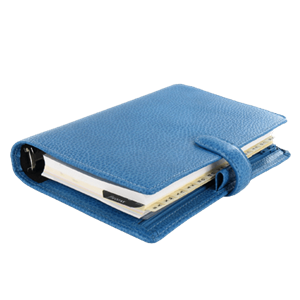 Innovative AQUAGOLD Results
Our team at Voci Plastic Surgery is proud to offer innovative AQUAGOLD treatments for our Charlotte, NC patients. With the use of advanced technologies and cosmetic injection solutions, this procedure can help you experience firmer, smoother, and more youthful skin. Learn more by scheduling your initial consultation today.