What is Nonsurgical Body Contouring?
If your body isn't quite as fit as you'd like it to be, nonsurgical body contouring with PHYSIQ can be an incredible way to transform your build. As the only device to make use of Sequential Thermal and Electrical Pulse (STEP) technology, PHYSIQ uses a combination of thermal and electromagnetic energies that allow it not only to eliminate fat but also tone your muscles. Dr. Vincent Voci and the rest of our team at Voci Plastic Surgery are highly trained in performing nonsurgical body contouring on numerous areas of the body in order to help our patients in Charlotte, NC reach their aesthetic goals.
Reviews
"I love going to the Voci Center...I am always active in the community, on television, on stage, on runways, and social elite gatherings and I know that I will be looking my best because of Voci Center. It is just like buying an outfit to go out ..you must have shoes, dress, hair, make up, voci center complete and then you are ready."
- R.M. /
Facebook /
May 11, 2015
"Dr Vincent Voci is the BEST Plastic Surgeon in Charlotte!! He is WONDERFUL at what he does...and is super honest. I love his personality and he cares about his patients."
- J.D. /
Google /
Jan 30, 2020
"Dr. Voci, is a wonderful board-certified cosmetic surgeon. In September 2018, I had a full facelift wow 🤩! Beautiful, Hours Dr. V, stood perfecting my face, just like a canvas being perfected by the beauty of a surreal life painting. But you have to take care of your beauty by maintaining sunblock 🧴, facials, and my favorite botox. I had a procedure January 10th, 2020, sometimes scar-tissue has to be removed. Dr. Voci, fixed my right earlobe 👂🏼to match my left side. Ta-Da! Perfect and painless now! "Hats 🎩 Off To Dr. Voci 🥳"!"
- P.M. /
Facebook /
Jan 11, 2020
"Dr. Voci is so attentive and caring. He has such an eye for what looks best, and such attention to detail. You want a perfectionist in a plastic surgeon, and he is one. Beautiful facility, wonderful staff, and incredible results!"
- C.G. /
Google /
Aug 07, 2019
"VOCI is the best period. He totally explained exactly what is going on. What to expect and the exact results. I've been going to him one off for a few years just for a few things but I trust him to do anything period. His nurse Sally who retired did my eyeliner and brows. They were beautiful.  He is fair priced and died beautiful work. Expect the best from Dr. Voci."
- K.F. /
Yelp /
May 20, 2019
Previous
Next
Is Nonsurgical Body Contouring Right for Me?
Nonsurgical body contouring will strengthen your muscles, break down stubborn fat molecules, and contour specific body parts. This is great for anyone hoping to improve their overall figure and look leaner. It is frequently used on various areas of the body, including the arms, legs, abdomen, and back. During your consultation, we can discuss your health objectives and medical background to learn if the treatment is the right selection for you.
How is Nonsurgical Body Contouring Performed?
Depending on your specific goals and needs, up to four applicators will be placed on various areas of your body. Once the PHYSIQ device is activated, you can expect to feel a mild amount of warmth as the STEP technology begins to reduce fat and tone muscle. However, the entire process is generally considered to be very comfortable. In total, you can generally expect the procedure to last for about 30 minutes at most. If you only need small areas treated, it can usually be completed in even less time.
What Results Can I Expect from Nonsurgical Body Contouring?
Due to the noninvasive nature of the treatment, you'll be free to return to your daily life at the immediate conclusion of your session. You may notice some warmth on the targeted area(s) for a few hours, though this will subside naturally. Our staff will usually provide you with a body lotion to regularly apply to the treated area in order to complement the results of your treatment. Additionally, we usually recommend multiple treatments in order to help you reach the results you're looking for. Final results are usually visible just a few weeks after the final session.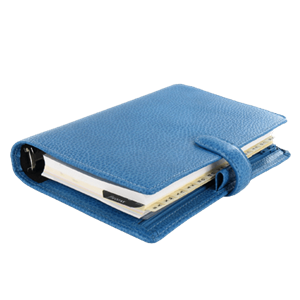 Nonsurgical Body Contouring FAQ
How much does nonsurgical body contouring cost?
The overall price of nonsurgical body contouring with PHYSIQ can vary based on the current state of your body, as well as the number of areas you'd like treated. During your initial consultation, we can create a custom treatment plan and offer an in-depth estimate of its total cost.
How many treatments will I need?
While it can vary from patient to patient, we recommend most men and women to undergo five total sessions, each spaced about two weeks apart. We'll always let you know exactly how many treatments you need when we create your treatment plan.
Can I treat more than one area in a single PHYSIQ session?
Yes. PHYSIQ is outfitted with four applicators, allowing the device to treat up to four parts of the body at once. This reduces the number of sessions that are necessary, allowing patients to more quickly reach their final results.