If you desire the appearance of a plumper, fuller upper lip, a lip flip procedure at Voci Plastic Surgery may be ideal for you. With the use of BOTOX® and Restylane® Kysse injections, this treatment works to slightly relax the upper lip, allowing it to rest lower and create a fuller look. A lip flip is ideal for Charlotte, NC patients who are wanting to enhance their lips with a nonsurgical approach. Dr. Vincent Voci and his aesthetic team are proud to offer this exceptional treatment for overall desirable results. Contact us in Charlotte, NC today to schedule your initial consultation, and learn if you are a candidate for a lip flip treatment.
Reviews
"I love going to the Voci Center...I am always active in the community, on television, on stage, on runways, and social elite gatherings and I know that I will be looking my best because of Voci Center. It is just like buying an outfit to go out ..you must have shoes, dress, hair, make up, voci center complete and then you are ready."
- R.M. /
Facebook /
May 11, 2015
"Dr Vincent Voci is the BEST Plastic Surgeon in Charlotte!! He is WONDERFUL at what he does...and is super honest. I love his personality and he cares about his patients."
- J.D. /
Google /
Jan 30, 2020
"Dr. Voci, is a wonderful board-certified cosmetic surgeon. In September 2018, I had a full facelift wow 🤩! Beautiful, Hours Dr. V, stood perfecting my face, just like a canvas being perfected by the beauty of a surreal life painting. But you have to take care of your beauty by maintaining sunblock 🧴, facials, and my favorite botox. I had a procedure January 10th, 2020, sometimes scar-tissue has to be removed. Dr. Voci, fixed my right earlobe 👂🏼to match my left side. Ta-Da! Perfect and painless now! "Hats 🎩 Off To Dr. Voci 🥳"!"
- P.M. /
Facebook /
Jan 11, 2020
"Dr. Voci is so attentive and caring. He has such an eye for what looks best, and such attention to detail. You want a perfectionist in a plastic surgeon, and he is one. Beautiful facility, wonderful staff, and incredible results!"
- C.G. /
Google /
Aug 07, 2019
"VOCI is the best period. He totally explained exactly what is going on. What to expect and the exact results. I've been going to him one off for a few years just for a few things but I trust him to do anything period. His nurse Sally who retired did my eyeliner and brows. They were beautiful.  He is fair priced and died beautiful work. Expect the best from Dr. Voci."
- K.F. /
Yelp /
May 20, 2019
Previous
Next
How does a Lip Flip work?
A lip flip procedure will be performed within one of our comfortable treatment rooms at our Charlotte, NC facility. The entire treatment process typically only takes about 30 minutes to complete. If needed, a topical anesthetic can be applied for a more comfortable procedure. During the treatment, the BOTOX and Restylane Kysse injections will be carefully placed within the specific area of the upper lip. This will help to create your desired results of an overall fuller-looking lip.
What can I expect after a lip flip?
The full effects of the injections will take place about 7 – 10 days following treatment. The longevity of results may vary from patient to patient, but typically, BOTOX lasts about 3 – 4 months while Kysse can last up to 6 – 12 months. Touch-up treatments will also be available to help preserve your results.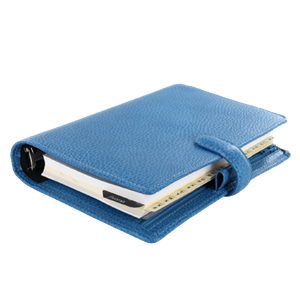 In order to create overall fuller and plumper lips, a lip flip procedure may be ideal for you. At Voci Plastic Surgery, our aesthetic team offers this innovative procedure for your desired results. Learn more by contacting us in Charlotte, NC to schedule a consultation.