Prominent Charlotte area Plastic Surgeon, Dr. Vincent E. Voci, is proud to offer patients a new non-invasive alternative to traditional liposuction surgery with no downtime. SculpSure, a laser lipo treatment, created by cosmetic laser experts Cynosure® Laser company, is a terrific way to permanantly reduce fat in almost any area of the body, even where CoolSculpt may not have worked. Without using needles, incisions or anesthesia, and with no pain or downtime, SculpSure uses a hyperthermic laser beam to target and heat areas of fat anywhere on the body for permanent reduction of fat and smooth contouring. Each area only takes 25 minutes. Often times, patients will require two treatments 6 weeks apart. At Dr. Voci's Charlotte area plastic surgery center, this technology can be used to treat up to 4 areas during a single session. While traditional liposuction surgery may be the solution for some patients, who seek dramatic results, SculpSure is a wonderful alternative for those seeking a nonsurgical approach. It has been tested and proven to permanently reduce fat cells in the treated areas by up to 24%. During your consultation with Dr. Voci, he will assess your problem areas and provide an honest evaluation as to what all your options for treatment are.
Reviews
"I love going to the Voci Center...I am always active in the community, on television, on stage, on runways, and social elite gatherings and I know that I will be looking my best because of Voci Center. It is just like buying an outfit to go out ..you must have shoes, dress, hair, make up, voci center complete and then you are ready."
- R.M. /
Facebook /
May 11, 2015
"Dr Vincent Voci is the BEST Plastic Surgeon in Charlotte!! He is WONDERFUL at what he does...and is super honest. I love his personality and he cares about his patients."
- J.D. /
Google /
Jan 30, 2020
"Dr. Voci, is a wonderful board-certified cosmetic surgeon. In September 2018, I had a full facelift wow 🤩! Beautiful, Hours Dr. V, stood perfecting my face, just like a canvas being perfected by the beauty of a surreal life painting. But you have to take care of your beauty by maintaining sunblock 🧴, facials, and my favorite botox. I had a procedure January 10th, 2020, sometimes scar-tissue has to be removed. Dr. Voci, fixed my right earlobe 👂🏼to match my left side. Ta-Da! Perfect and painless now! "Hats 🎩 Off To Dr. Voci 🥳"!"
- P.M. /
Facebook /
Jan 11, 2020
"Dr. Voci is so attentive and caring. He has such an eye for what looks best, and such attention to detail. You want a perfectionist in a plastic surgeon, and he is one. Beautiful facility, wonderful staff, and incredible results!"
- C.G. /
Google /
Aug 07, 2019
"VOCI is the best period. He totally explained exactly what is going on. What to expect and the exact results. I've been going to him one off for a few years just for a few things but I trust him to do anything period. His nurse Sally who retired did my eyeliner and brows. They were beautiful.  He is fair priced and died beautiful work. Expect the best from Dr. Voci."
- K.F. /
Yelp /
May 20, 2019
Previous
Next
During/After the Procedure
SculpSure, non-invasive laser lipolysis, is performed in the Plastic Surgeon's office with the patient requiring no anesthesia. One session on one area will only take 25 minutes to complete and the Plastic Surgeon can treat up to 4 areas during the session. The SculpSure laser energy painlessly heats the fat cells, they are broken down, and over the course of 12 weeks, the permanently destroyed fat will be processed naturally out of the body. Patients are able to resume their normal activities immediately after their SculpSure session, but strenuous activity should be avoided for at least 48 hours after the procedure.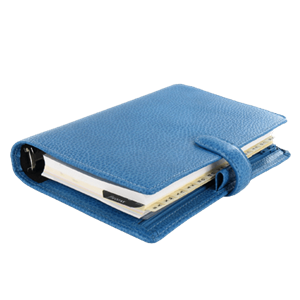 SculpSure features the latest advances in laser lipolysis, which makes it more effective than other systems that require multiple treatment sessions. SculpSure is safe for patients of all skin types and tones and the new Contact Cooling™ feature allows the patient to remain comfortable during their procedure.
Cynosure is proud to have created SculpSure, the world's first hyperthermic laser lipolysis system that is cleared by the Food & Drug Administration (FDA) for fat reduction. The advances Cynosure has developed for SculpSure makes the system faster, safer, and easier than other laser lipolysis systems. Both patients and plastic surgeons appreciate the results from a single, 25 minute SculpSure treatment.
Unlike traditional liposuction, ultrasound-assisted liposuction, and laser-assisted liposuction, SculpSure requires no incisions in the skin, so patients will not have to worry about scarring after the procedure. The SculpSure hyperthermic laser is tuned to a frequency that affects the fat cells, but not the surrounding tissue or muscle cells.
Related Procedures