What is RF Skin Tightening?
Throughout our early years, we get to benefit from an abundant supply of collagen and elastin that helps to keep our complexion smooth and firm. Later on, this vital storage of nutrients is likely to diminish, causing these tissues to lose elasticity, which leads to dynamic wrinkles and a sagging appearance. When you want to enhance the look of your skin nonsurgically, then you may consider radiofrequency (RF) skin tightening at Voci Plastic Surgery. With the application of Venus Legacy™ technology, nonsurgical skin tightening works to increase the natural generation of elastin and collagen so you can obtain tighter, glowing skin. Dr. Vincent E. Voci and his staff in Charlotte, NC are pleased to offer nonsurgical skin tightening for people who desire to rejuvenate and enhance their skin with effective, noninvasive treatments.
Reviews
"I love going to the Voci Center...I am always active in the community, on television, on stage, on runways, and social elite gatherings and I know that I will be looking my best because of Voci Center. It is just like buying an outfit to go out ..you must have shoes, dress, hair, make up, voci center complete and then you are ready."
- R.M. /
Facebook /
May 11, 2015
"Dr Vincent Voci is the BEST Plastic Surgeon in Charlotte!! He is WONDERFUL at what he does...and is super honest. I love his personality and he cares about his patients."
- J.D. /
Google /
Jan 30, 2020
"Dr. Voci, is a wonderful board-certified cosmetic surgeon. In September 2018, I had a full facelift wow 🤩! Beautiful, Hours Dr. V, stood perfecting my face, just like a canvas being perfected by the beauty of a surreal life painting. But you have to take care of your beauty by maintaining sunblock 🧴, facials, and my favorite botox. I had a procedure January 10th, 2020, sometimes scar-tissue has to be removed. Dr. Voci, fixed my right earlobe 👂🏼to match my left side. Ta-Da! Perfect and painless now! "Hats 🎩 Off To Dr. Voci 🥳"!"
- P.M. /
Facebook /
Jan 11, 2020
"Dr. Voci is so attentive and caring. He has such an eye for what looks best, and such attention to detail. You want a perfectionist in a plastic surgeon, and he is one. Beautiful facility, wonderful staff, and incredible results!"
- C.G. /
Google /
Aug 07, 2019
"VOCI is the best period. He totally explained exactly what is going on. What to expect and the exact results. I've been going to him one off for a few years just for a few things but I trust him to do anything period. His nurse Sally who retired did my eyeliner and brows. They were beautiful.  He is fair priced and died beautiful work. Expect the best from Dr. Voci."
- K.F. /
Yelp /
May 20, 2019
Previous
Next
Is RF Skin Tightening Right for Me?
Radiofrequency skin tightening may be a wonderful option for those who are not well-suited for certain cosmetic surgeries. This procedure can be used for many parts of the face, neck, body, and extremities. The most fitting candidates for this treatment:
Are in good general health
Keep up with their ideal weight
See a moderate or mild degree of skin laxity
Have lines or wrinkles throughout their body or face
Hope to add subtle enhancements to the firmness and look of their skin
How is RF Skin Tightening Performed?
As soon as you come to Voci Plastic Surgery for your procedure, we'll start by cleaning the necessary areas. We may apply a numbing ointment to soothe the area over the course of your treatment; however, many individuals agree that any mild soreness is brief and manageable. When you are ready, your technician will smoothly run the Venus Legacy instrument over your skin a number of times for comprehensive results. This technique helps encourage your body's innate creation of nutrients, which makes the skin taut and supple as the treatment takes effect. Your procedure will probably take around 30 – 90 minutes based on the size and the number of treatment areas. When your treatment is over, you can expect to immediately get back to your normal routine.
What Results Can I Expect from RF Skin Tightening?
After your procedure is complete, the affected regions may appear pink or irritated, and the skin may feel uncomfortable. However, any irritation will likely fade soon. During your session at Voci Plastic Surgery, Dr. Voci will let you know the best methods to treat your skin after your session. During the healing process, it's necessary to use a moisturizing cream and avoid UV exposure. The majority of individuals won't see results just after their session. Because the production of collagen and elastin takes time, you can expect to see your final results within several months. Outcomes following nonsurgical skin tightening can last for years to come.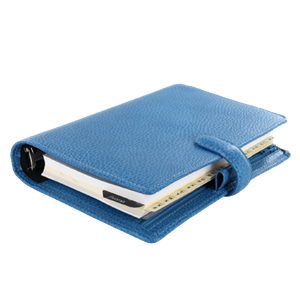 How many treatments will I need to achieve the look I want?
The total number of treatments will depend on the original condition of your skin, along with your cosmetic goals. At your exam, Dr. Voci will discuss your needs and objectives so that he can ascertain how many appointments are recommended for you.
Can I have nonsurgical skin tightening with other treatments?
Yes, you can. Nonsurgical skin tightening can be performed as a standalone treatment or to complement other procedures. Our patients commonly decide to receive nonsurgical skin tightening at the same time as other noninvasive options.
Does nonsurgical skin tightening hurt?
At Voci Plastic Surgery, we do everything we can to be sure you feel comfortable over the duration of your treatment. While the majority of patients find that this nonsurgical procedure isn't painful, our staff can offer topical anesthesia to make you more comfortable and ensure that you have a great experience.